BackBeat R&B recently caught up with Debbie and Camille of the legendary "Sister Sledge" who achieved global success at the height of the disco era and were one of the hottest R&B girls group for nearly two decades.  The group was composed of four beautiful sisters, Debbie, Joni, Kim, and Kathy Sledge. They formed in 1971 and were natives of Philadelphia.
During the early part of their career, the ladies toured much of the East Coast including New York, New Jersey, and their home town Philadelphia.  After they released their first album, Circle of Love in 1975, they began building a fan base and following in Europe.
The success of their breakthrough album "We Are Family" earned them a Grammy nomination for Best R&B Performance by a duo or group and advanced "Sister Sledge"  to stardom and they have never looked back.  As  Debbie once said  "the words are about determination, and never giving up". These ladies are responsible for some of the biggest dance anthems of all time. "Lost in Music", "He's The Greatest Dancer" and "Thinking of You" are universally cherished songs that bring people together in love, life, and soulful groove".
 BackBeat R&B had the pleasure and honor of interviewing  Debbie and Camille Sledge,(Debbie's daughter) thank you                "Sister Sledge" for sharing their beautiful voices with the world.
Photo credits-Chris Loomis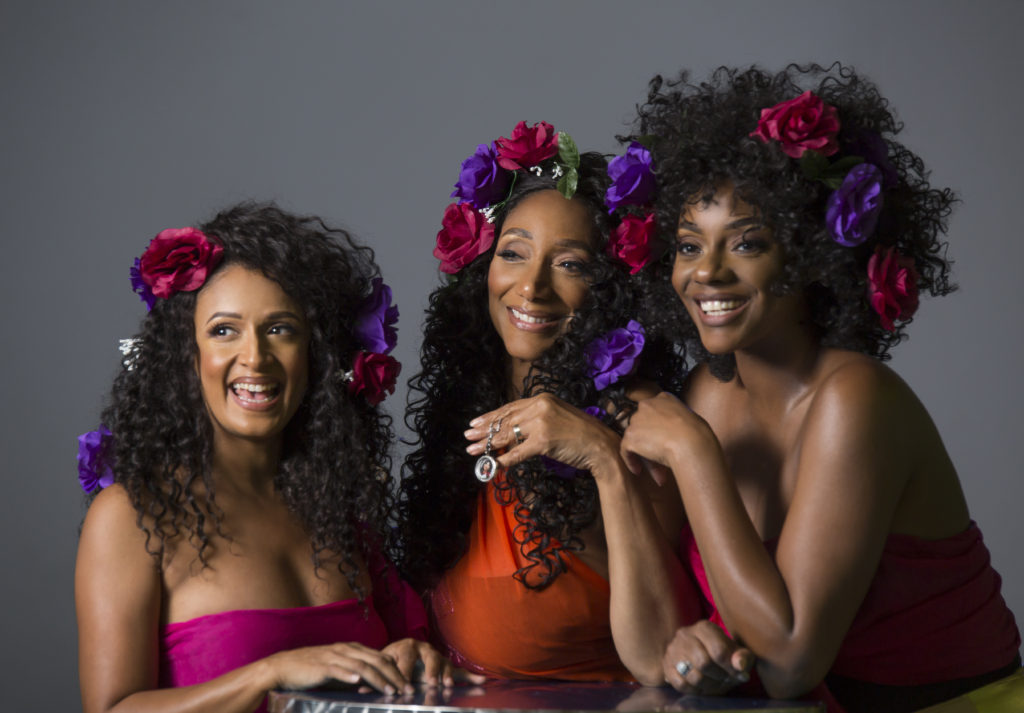 BB: "We Are Family" is a staple at most Family reunions, did you ladies think it would become as big as it did and what was the inspiration behind the song. 
Debbie:We had no idea! The heights and depths and reach of WAF never cease to amaze me! This week in May 1979 WAF hit #2 Pop and #1 R&B, and in 2017 the song was selected for preservation in the National Recording Registry by the Library of Congress for being culturally, historically, or artistically significant. And we are still on a journey with that song! I am amazed at God – the ultimate creator and inspiration because God loves families. 
BB:  What is the best advice you've been given about the music business? 
Debbie:   The best advice I've gotten for the music business and for life is from my grandmother, Ms. Viola Williams, She said "Stay focused on the right things…God and Family". And recently we had the honor of meeting the honorable Mr. Robert Brown who presented us with his book with the title that says it best, "You Can't Go Wrong Doing Right".
BB:    When you very talented ladies agreed to go into the music business together, was it an easy decision to make?
Debbie:   I can say yes, it was easy because it was fun for us, and we found ourselves in our element
and recording and performing during a time period so rich with musical talent. Wonderfully, 
I can actually say that today, over 40 years later I am enjoying it more than ever!   
Photo credit-Mike Massaro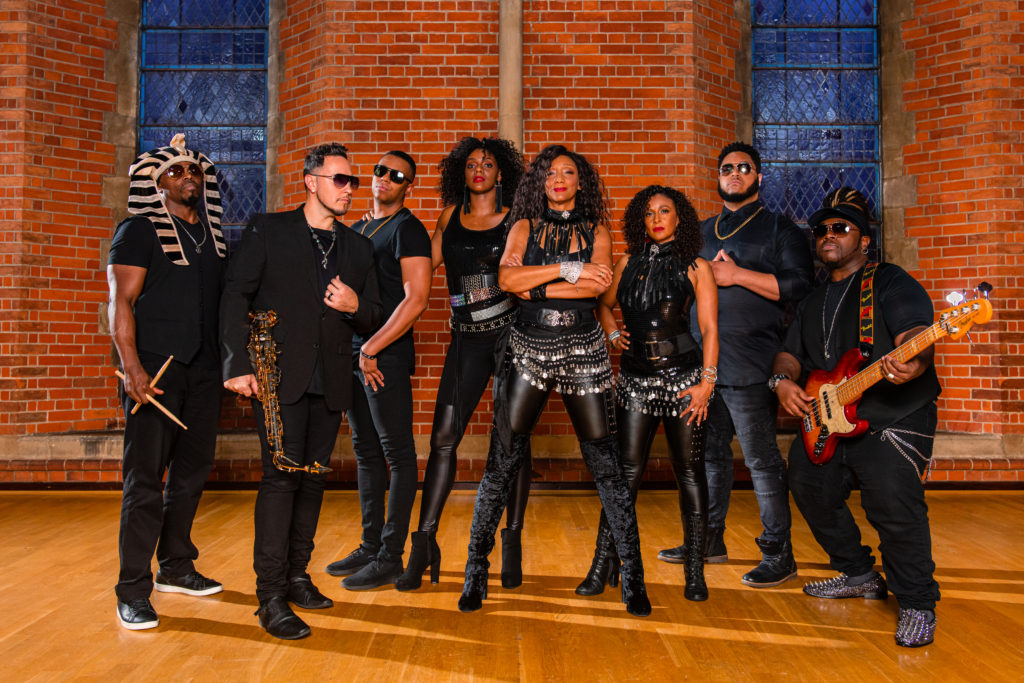 BB:  What would you be doing right now if you didn't go into music?
Debbie:  If I didn't go into music, I would probably have pursued some other form of creative arts. I may revisit painting and drawing if possible in the future.
BB:  If there is anything you could change about the music industry, what would it be?
Debbie:  Wouldn't it be wonderful if music could heal? Wait! I think some music does heal! Whenever we perform, a beautiful energy exchange happens between us and our audience and I believe that kind of shared joy really can have the power to heal.
BB:  Do you ladies have a favorite Sister Sledge song that you love to perform?
Debbie:  My favorite Sister Sledge songs are We Are Family, Thinking of You and finally Easier to Love because my sister Joni recorded such beautiful lead vocal on that track, and it's title says it all. Joni truly believed that nothing is greater than love, and I agree with her wholeheartedly on this!   
Photo credit-Alessia Merulla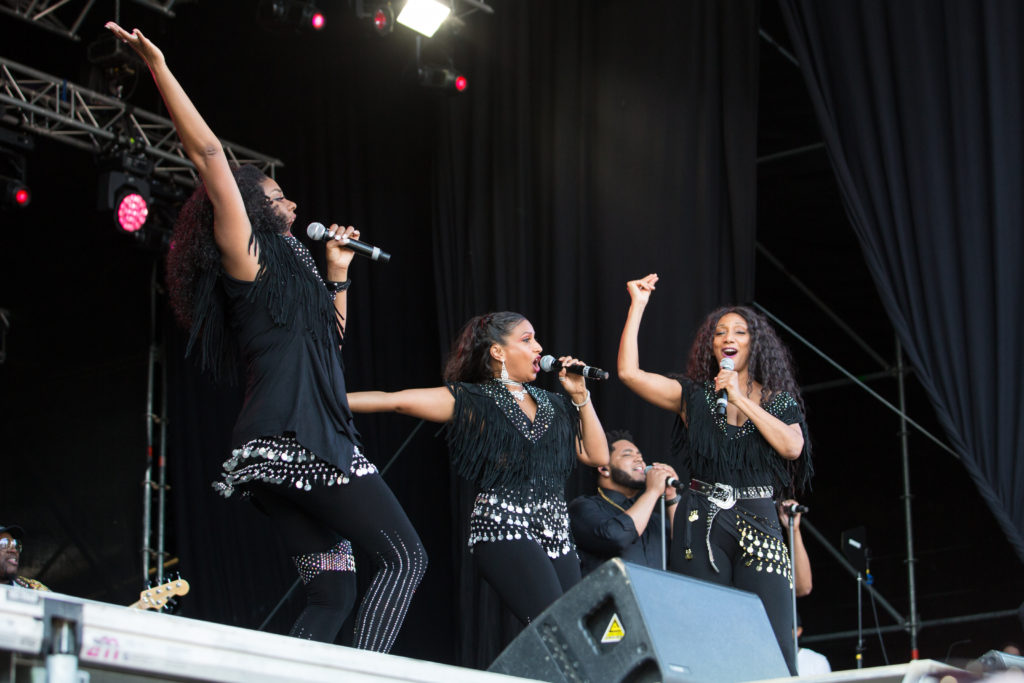 BB: Do you feel the internet is having a big impact on the music industry?
Camille: Of course!!! And we are ready to utilize this technology, especially during this crucial time in the world.
BB:  Do you ladies have a favorite venue that you like to perform to perform at?
Camille:  I love to perform at festivals!!! Outdoors air! Tons of people having fun! It's ALIVE!! But the crowds at every Sister Sledge show are there to have a good time, and we are so thankful to have so many loyal and passionate fans all over the world.
BB: You have performed with many legendary artists, who would you love to perform with now?
Camille:  YES!!! Tons of legendary artists have crossed our paths and we feel so blessed to have been in the presence of such talent! I'm personally interested in working with Pharrell Williams right now or Ceelo Green. They understand that cross between radio stations and original sounds that are new but never feel overly complex. 
Photo credit-Chris Loomis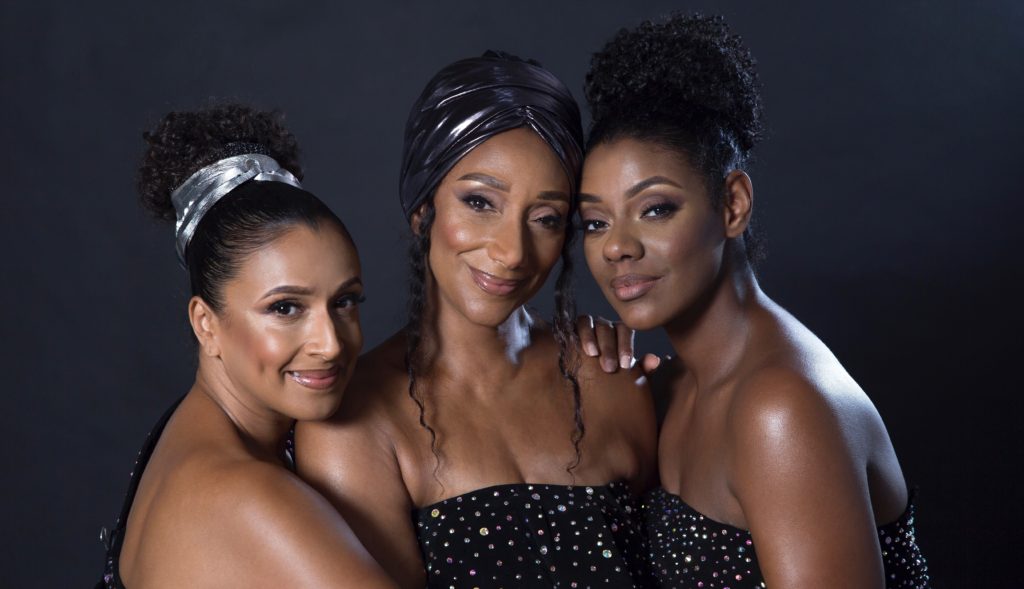 BB:  What's next for you and do you have any upcoming tours?
Camille: We are all working on some amazing projects right now. We are going to honor our precious Joni with a grande release of some of her final work. (A shout out to the Nothing Is Greater Than Love Charity Foundation). We have also been in the studio cooking up some new musical goodies we are super excited about, so stay posted via  http://sistersledge.com/