Now that the Pandemic is more under control, we can breath again and start returning to the activities we were enjoying.   A cruise ship is the perfect place to see your favorite bands in an intimate setting, whether you're dancing to the oldies or partying all night at an EDM (Electronic Dance Music)  festival at sea.
A music cruise offers an alternative to the concert or festival. It offers you the opportunity to meet your favorite singer-songwriter during breakfast, go behind-the-scenes of the show, or even play trivia questions with the cruise band.
 Therefore, BackBeat R&B has comprised a list of  "5 Back To Sea Cruises for 2021-2022. 
The Smooth Jazz Cruise:
"The Smooth Jazz Cruise '22  Back to Sea Sailing " marks the return to the seas after nearly two years, with incredible guests, musicians, crew, staff and captains who look forward to sailing, and and are more than ready welcoming you back on board. So, reserve your spot and  check them out at :
https://backtosea.thesmoothjazzcruise.com/

The Jazz Cruise
Even though festivals or concerts can attract large and diverse crowds, those settings cannot create the same sense of interaction and camaraderie among guests at "The Jazz Cruise".  "The  Jazz Cruise" brings together aprox 2,000 Jazz lovers from around the world, while a festival or a concert might showcase a similarly large and diverse crowd, neither of those settings allow for the type of interaction and camaraderie experienced with guests on their cruises.  Interested in the "Jazz Cruise 2022,"  check them out at:
https://www.thejazzcruise.com/

Blue Note At Sea
"The Blue Note At Sea " is back beginning January 2023.  If you are a past guest or a regular, look for future announcements starting Summer 2021.  As in past years, Blue Note at Sea '23 will feature performers who range in and out of many musical genres.    For more information about "The BlueNote At Sea check them out their website:
https://www.bluenoteatsea.com/

Life Lux Sunset Cruise
As the sun sets, enjoy a Jazz cruise on the Mediano Bay in the beautiful Puertos Los Cabos. Guests will be treated to a special menu prepared just for the Life Luxe Jazz event, and you can relax in serenity while enjoying live jazz. To book a reservation or get more information checkout: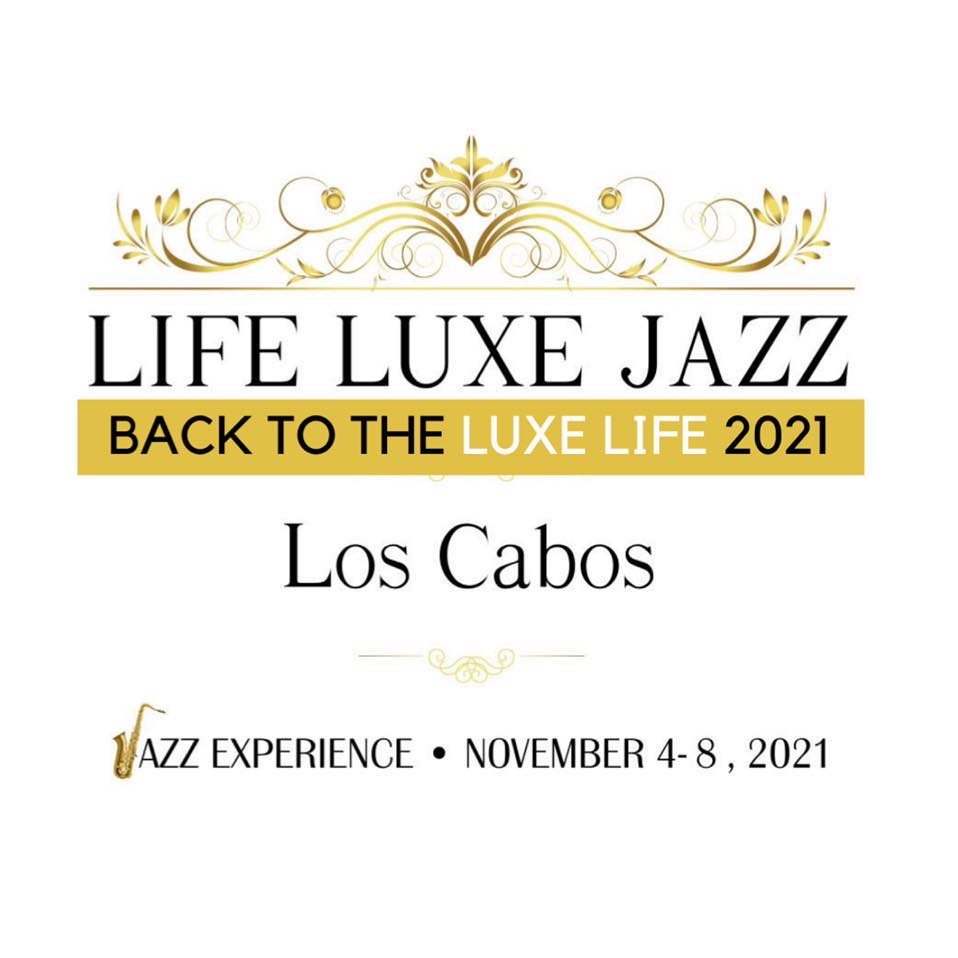 Jazz Fest At Sea
Whether you enjoy traditional Jazz, Classic Jazz, Chicago Jazz, Swing, or just about any other style that emerged in the first half of the 20th century, you are sure to enjoy "JazzFest at Sea". This will be one of the premier jazz Cruises of the year. There is not just one thing that makes "JazzFest at Sea" so popular. It's bringing all of the musicians together in a relaxed, less-structured environment where totally unpredictable magic appears."   So, are you ready to reserve your "JazzFest At Sea Cruise"?  Check out their website at :
https://www.jazzfestatsea.com/