The Newport Jazz Festival is a legendary event that has been bringing together the best jazz and fusion musicians for over 69 years. This year's festival was no exception, with a lineup that included rising stars and legends alike.  It is a truly unique event that was curated by Artistic Director Christian McBride who assembled a diverse lineup of artists who brought  their unique flavors to three stages. (The Fort, Quad and Harbor stages)  It was a celebration of jazz music and culture, and it's a place where people come together to enjoy the best in jazz.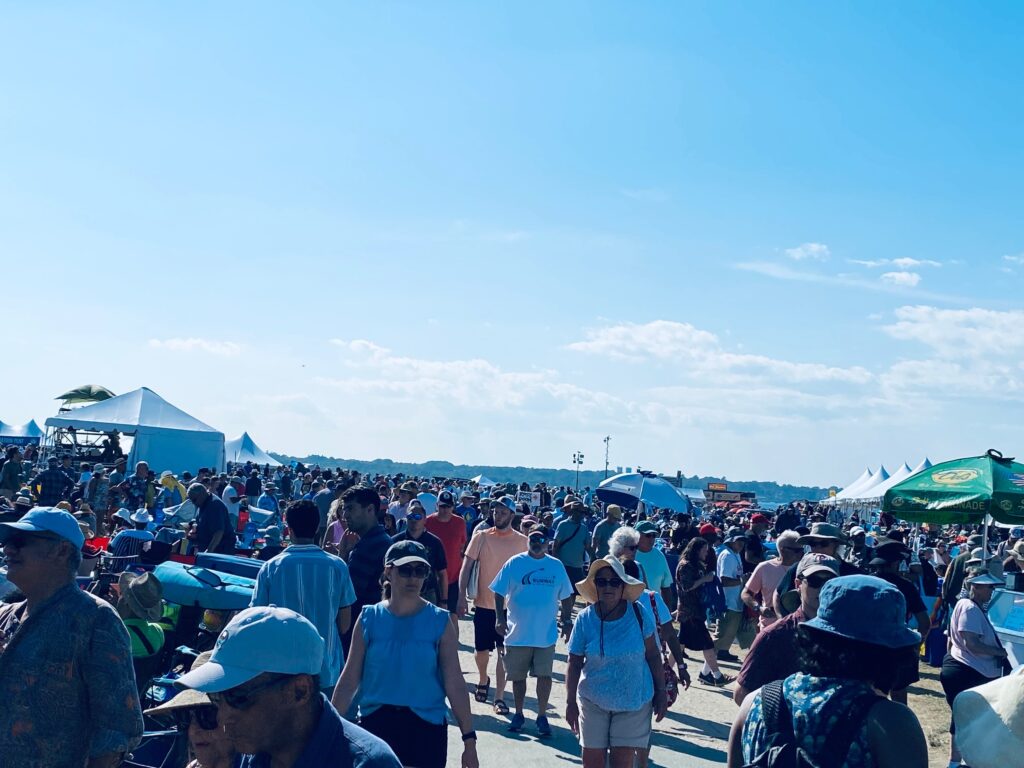 During the first day of the festival, the crowd was a young, vibrant mix of jazz enthusiasts and music lovers.  They were there for the music, but they were also there to party. 
They twerked along with the larger-than-life ambassador of New Orleans Bounce music , "Big Freedia" , who is known for her energetic live shows. She brought the crowd to its feet with her twerking and her infectious energy.
Somi- *Photo Credit by L.Barnes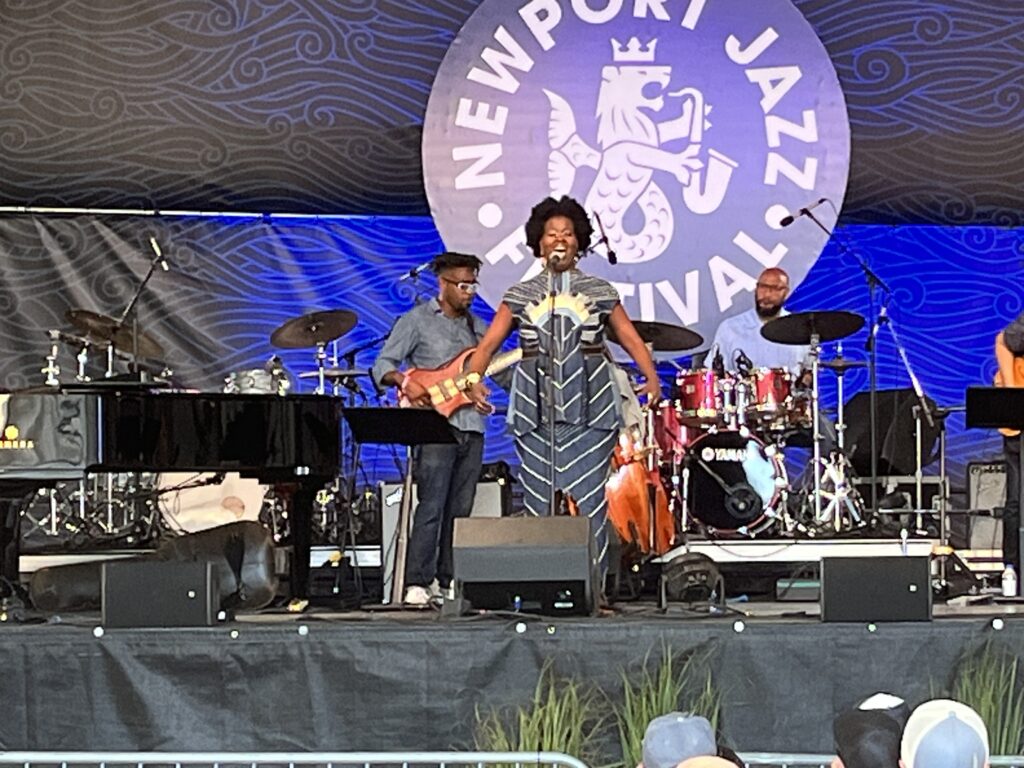 To close out the night, Branford Marsalis took the stage to cover for the legendary Kamasi Washington, who had to cancel his appearance. Marsalis delivered a 20-minute version of "Terrapin Station" that was both epic and funky. The crowd was on their feet throughout the performance and it was an evening that no one will ever forget.
.     
Saturday reached new heights of musical synergy as different talents converged in harmonious melodies! The day kicked off with bassist and festival artistic director Christian McBride's "Jam Jawn". This exceptional session brought together talents like saxophone virtuoso Ravi Coltrane, the skilled strings of "Soulive" guitarist Eric Krasno, the dynamic vocal and guitar prowess of Celisse, the rhythmic genius of drummer Nate Smith, and even the smooth-jazz melodies from pianist Bob James – yes, you read that right!
*Photo Credit by L.Barnes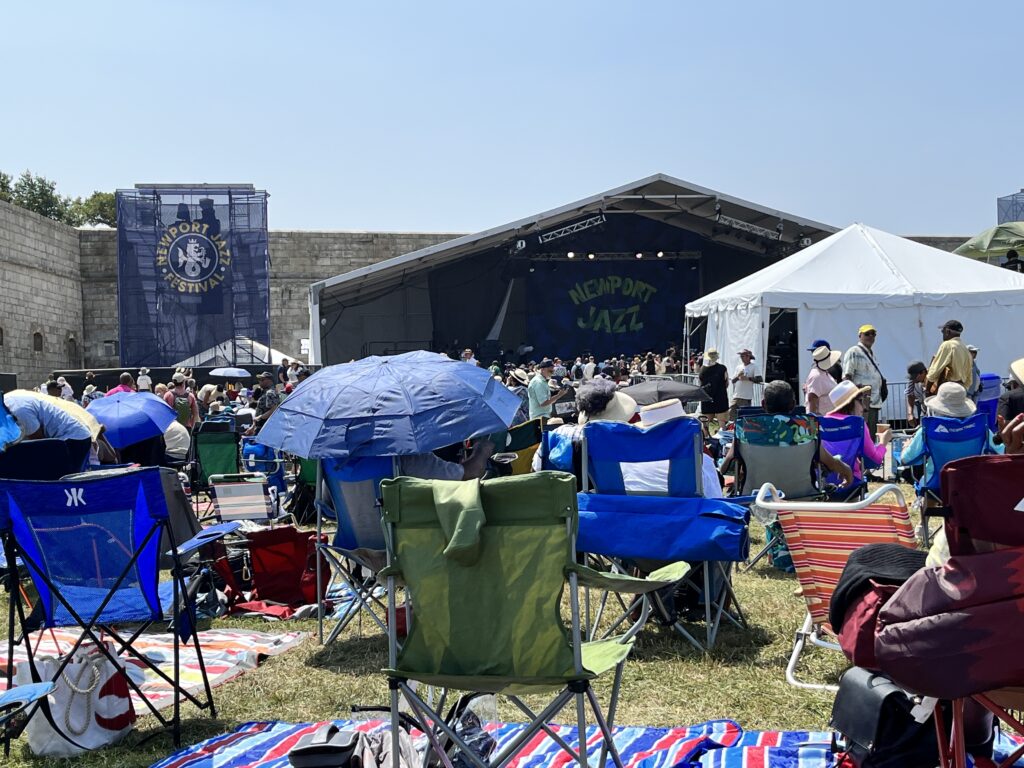 And if that wasn't enough to elevate your musical experience, Jon Batiste took the stage next, delivering his signature blend of jazz and pop. The real treat? A heartwarming reunion with his former late-night show bandmates Louis Cato and Joe Saylor. It was a sonic experience that pushed boundaries and united genres, leaving everyone captivated by the sheer talent and energy on display.
Legendary Herbie Hancock- *Photo credit by  L.Barnes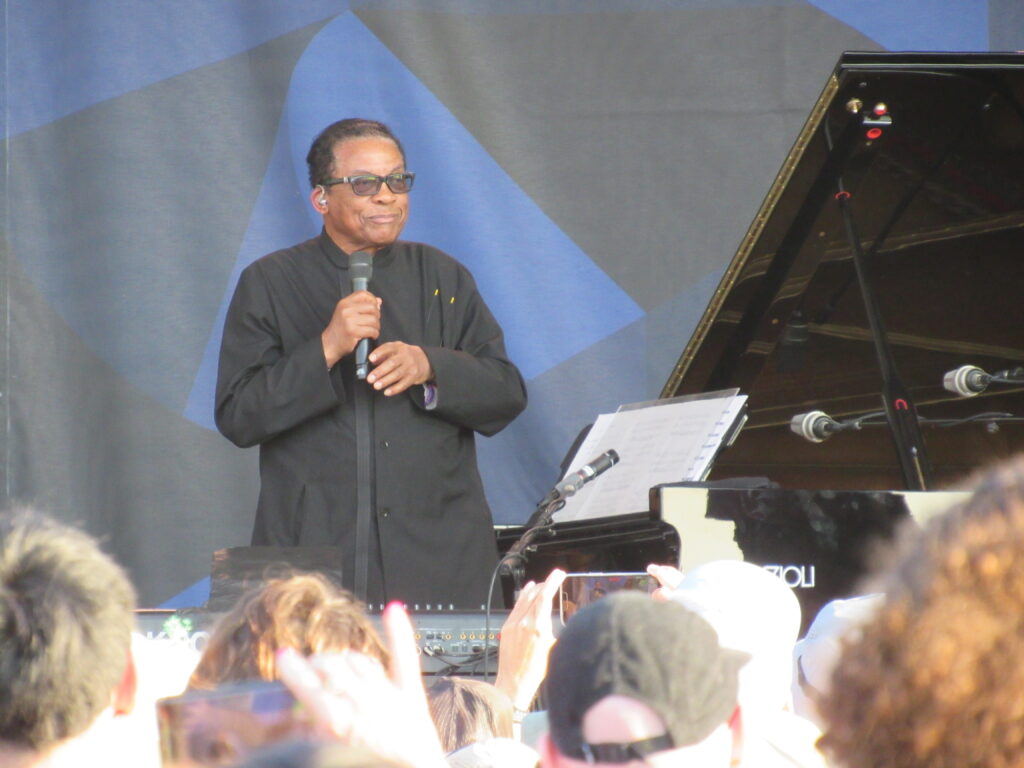 Sunday was the best day of the jazz festival. There were so many great performers, from old legends like Herbie Hancock to up-and-coming stars like Samara Joy. Bill Charlap played beautiful tributes to Duke Ellington and Tony Bennett, and Matthew Whitaker showed off his amazing keyboard skills. Charles McPherson still sounded incredible on the alto sax at 84 years old. It was a day to remember for jazz lovers everywhere. 
*Photo credit by L.Barnes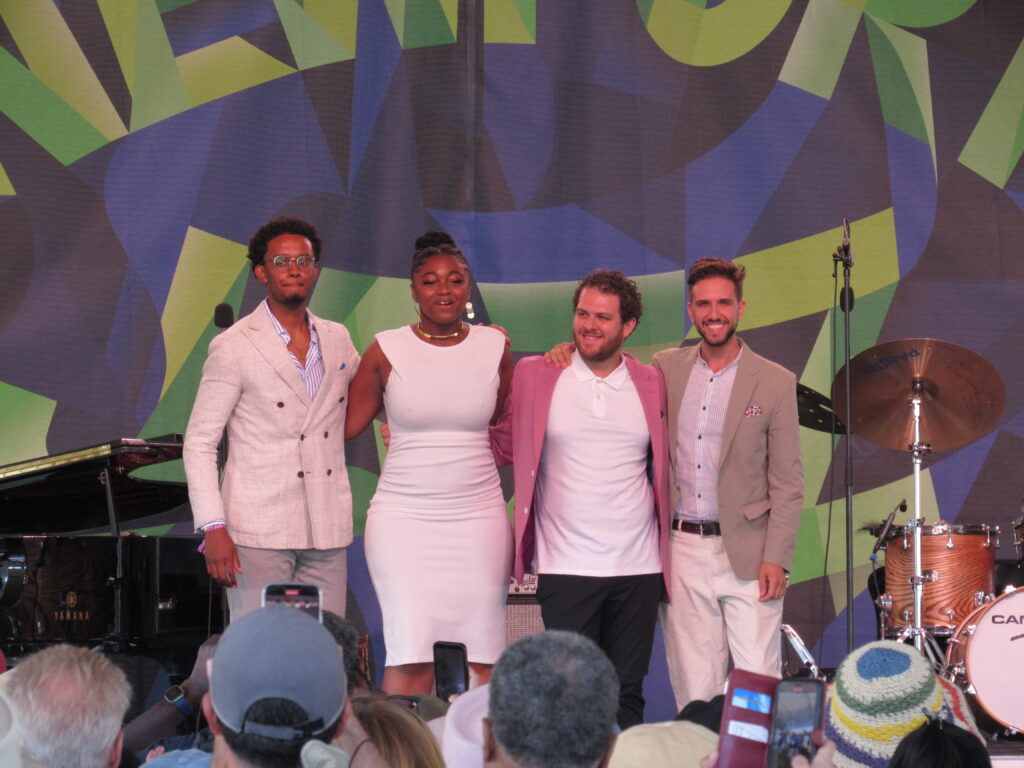 For a one-night-only performance. Joshua Redman, Brad Mehldau, Brian Blade, and Christian McBride reunited for the first time in 30 years, to celebrate their first gig as a quartet at the same festival. Redman teased McBride about their hometown rivalry, but the two friends put on a show for the ages. Redman's tenor sax soared through the air, while Mehldau's piano twinkled like stars. Blade's drums kept the beat steady, and McBride's bass anchored the group. It was a night of pure magic, and the crowd was left breathless.  
*Photo credit by L.Barnes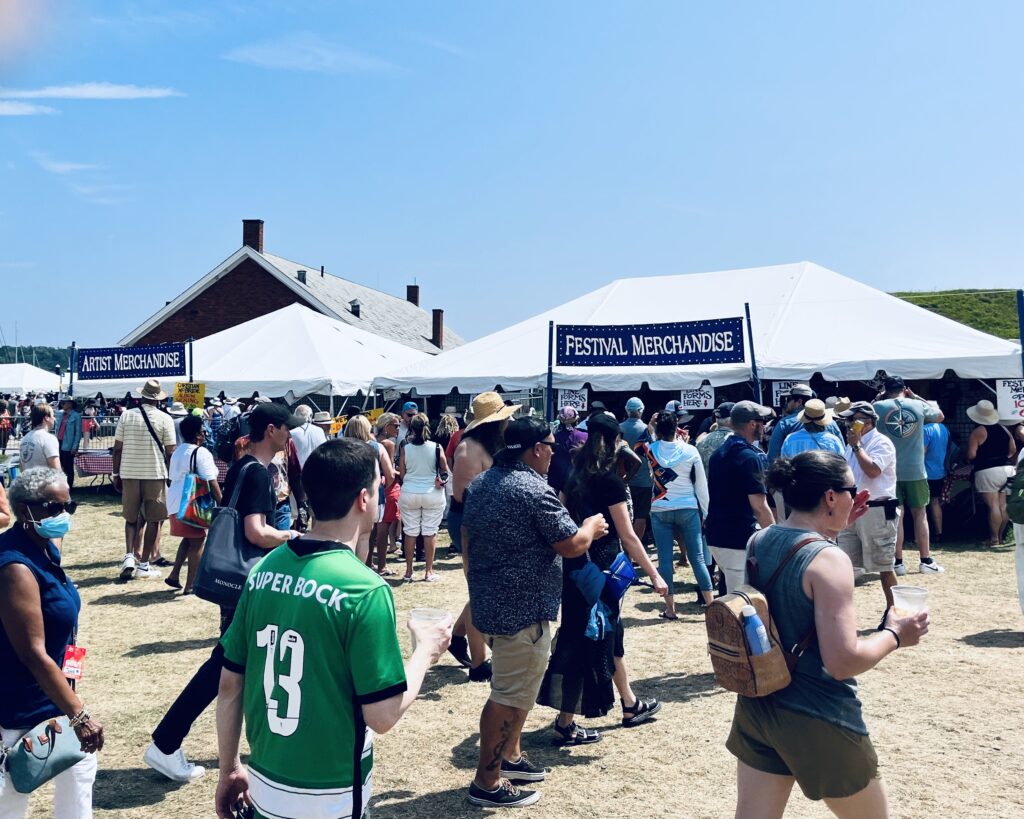 The final day of the Newport Jazz Festival was a day to remember. The weather was perfect, the music was incredible, and the atmosphere was electric.
The day kicked off with a bang, as Marcus Miller took the stage with his band. Miller is a master of the bass, and his playing was simply mesmerizing. He was joined by some of the best jazz musicians in the world, including Russell Gunn on trumpet, Donald Hayes on saxophone, Anwar Marshall on drums, and Xavier Gordon on keys. The set was a highlight of the festival, and the crowd gave them a standing ovation.       
After Miller, it was time for the young star Samara Joy to take the stage. Joy is the 23-year-old winner of the 2023 Grammy Award for Best New Artist. She is a powerhouse vocalist with a unique and soulful sound. She performed a mix of originals and covers, including "Stardust," "Lately," and a reimagined version of a Charles Mingus song. Her performance was a testament to her talent and artistry, and the crowd was clearly in awe. 
Samara Joy- *Photo credit by L.Barnes
The day continued with performances by some of the biggest names in jazz, the final day of the Newport Jazz Festival was a celebration of music and community. It was a day to come together and enjoy the sounds of jazz in all its forms. It was a day to be remembered.
In addition to the great music, the Newport Jazz Festival is also known for its sense of community. Festival-goers come from all over the world to celebrate jazz, and there is a real sense of camaraderie among the crowd. It is a place where people can come together to enjoy music and connect with others who share their love of jazz. 
*Photo credit by L.Barnes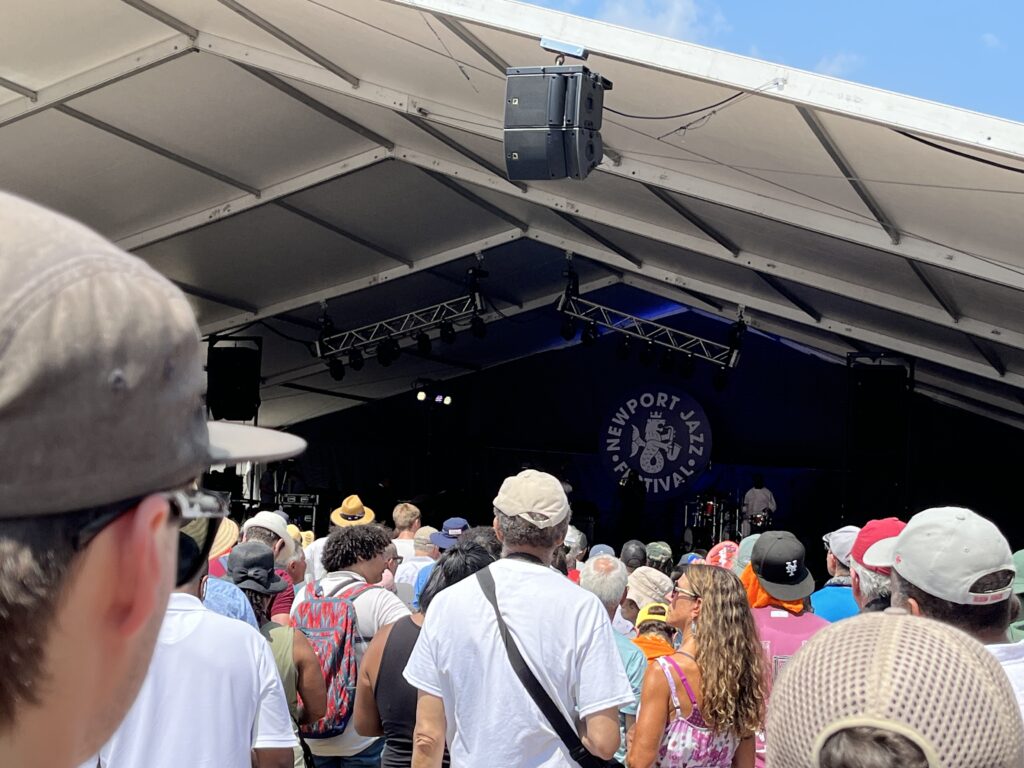 The NJF is a truly special event. It is a place where music lovers can come together to celebrate the best of jazz. It is a place where people can come together to create memories that will last a lifetime. 
Across a span of three days, a symphony of experiences unfold before you. A lineup that reads like a constellation map introduces you to jazz's luminaries, alongside rising talents whose futures burn bright. Workshops, panels, and a medley of events stand ready to reveal the captivating notes and stories woven into jazz's tapestry.   
Thundercat-*Photo credit by L.Barnes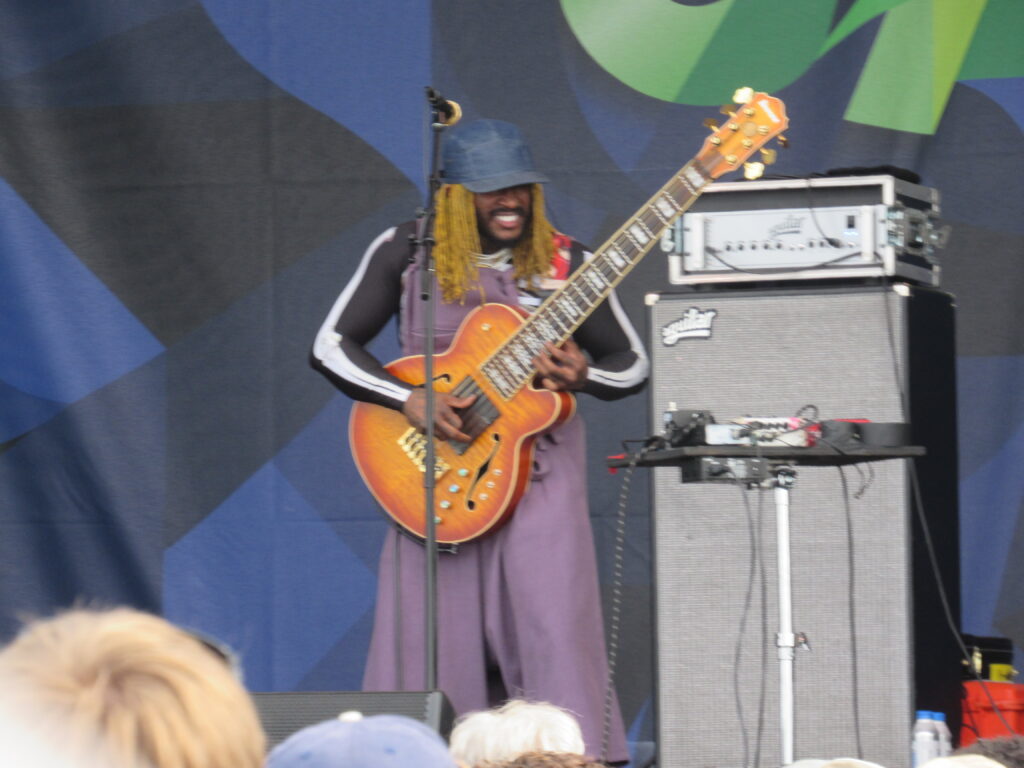 Yet, at the heart of it all, lies the festival's atmosphere – a realm of enchantment where everyone's story finds its harmonious note. Here, strangers become friends and  amidst  the  jubilant crescendo, the thrill of live music permeates your being in an unprecedented way, making each moment an exquisite brushstroke in the painting of your memories. The Newport Jazz Festival isn't just a place; it's an embrace of pure, unadulterated joy that lingers long after the final chord fades.