Welcome jazz enthusiasts and music lovers! It's time to mark your calendars and prepare for an extraordinary weekend filled with captivating melodies and unforgettable performances at the Newport Jazz Festival. Set against the breathtaking backdrop of Fort Adams State Park in Newport, Rhode Island, this iconic event is a must-attend for anyone who appreciates the magic of jazz. From August 4-6, immerse yourself in the world of smooth tunes, mesmerizing rhythms, and the sheer brilliance of jazz legends like Herbie Hancock, Kamasi Washington, Diana Krall, Samara Joy, Jon Batiste, Thundercat, Christian McBride, Marcus Miller, and an illustrious lineup of other great artists.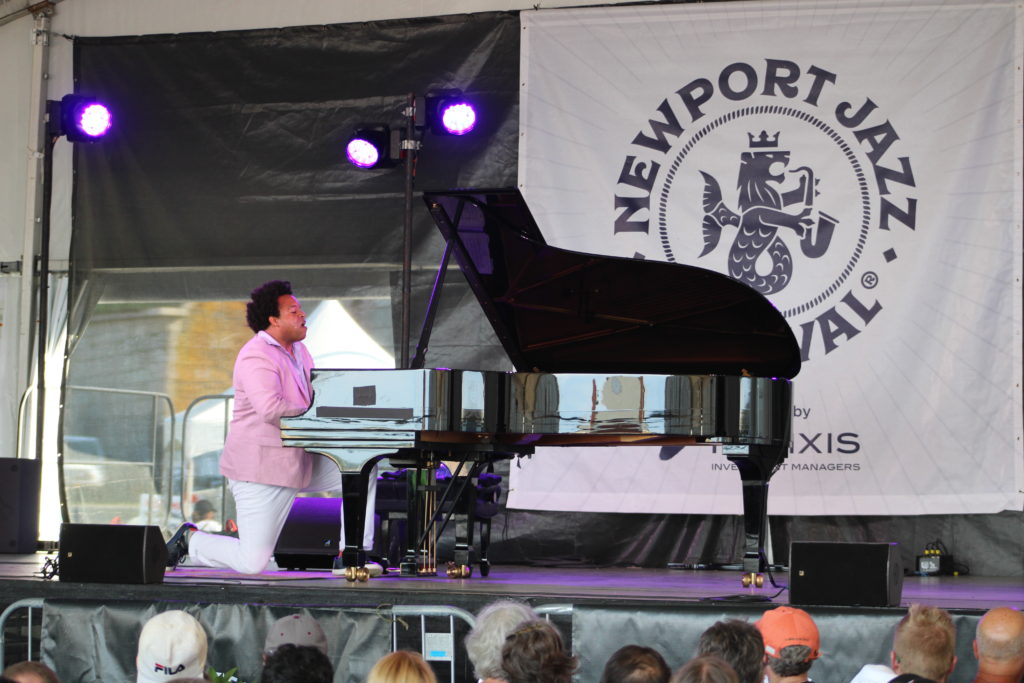 Photo Credit by L Barnes
The Venue:
Fort Adams State Park,  situated in the historic city of Newport, is the perfect setting for this renowned jazz festival. With its stunning views of Narragansett Bay and its rich cultural heritage, the park provides a picturesque backdrop for a weekend of musical bliss. As you sway to the melodies and soak in the atmosphere, the allure of Fort Adams State Park will enhance your experience, making it an event you'll cherish for a lifetime.
The Stellar Lineup:
Prepare to be blown away by the star-studded lineup that awaits you at the Newport Jazz Festival. World-renowned jazz pianist and composer, Herbie Hancock, will grace the stage, captivating the audience with his masterful improvisations and soulful expressions. The mesmerizing saxophone virtuoso, Kamasi Washington, will take you on a cosmic jazz journey with his unparalleled energy and innovative compositions. Diana Krall, the acclaimed jazz vocalist and pianist, will enchant you with her velvet voice and timeless interpretations of jazz classics. And let's not forget the rising star, Samara Joy, whose captivating vocals will leave you spellbound. 
Jon Batiste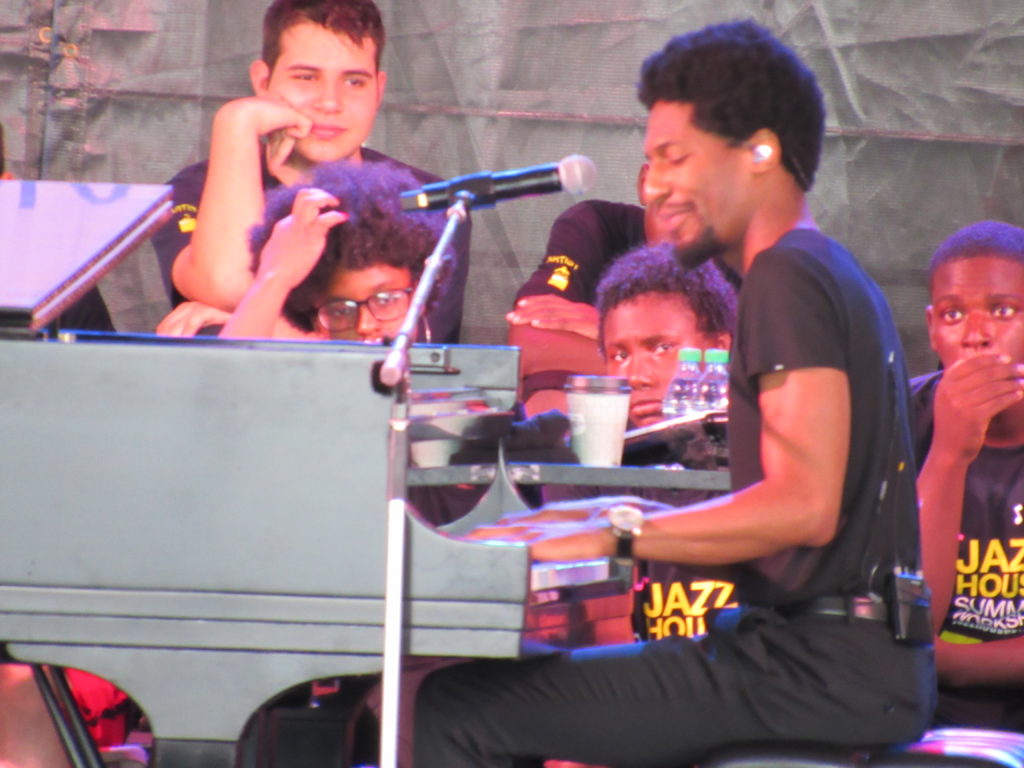 *Photo Credit by L. Barnes
Herbie Hancock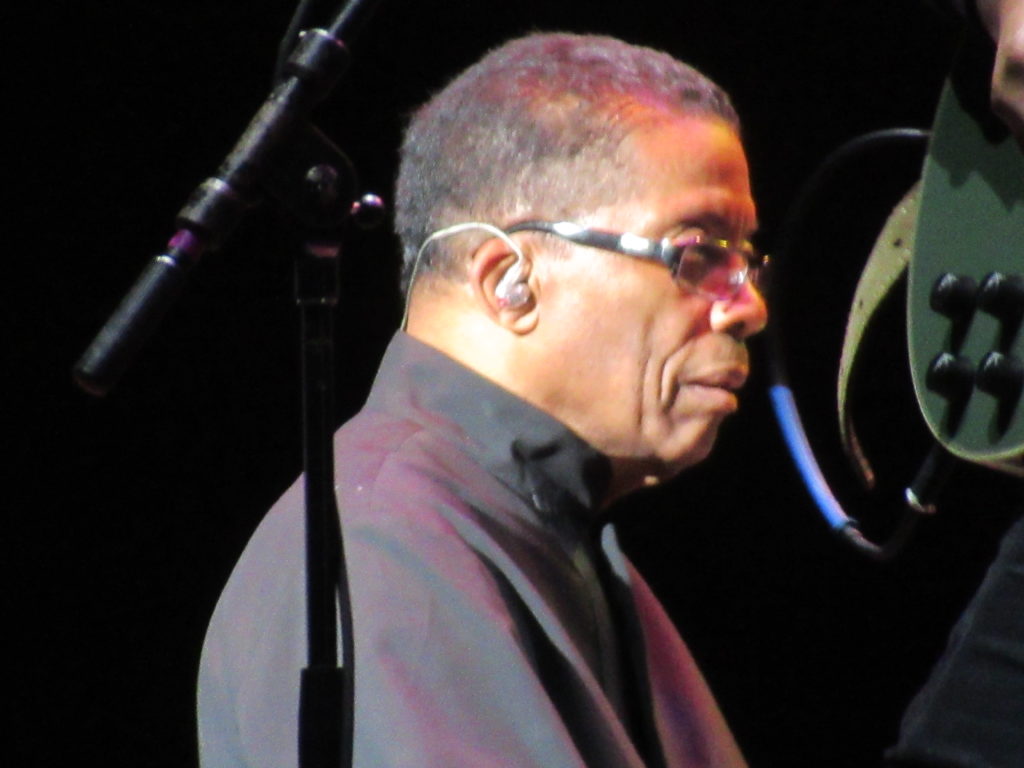 Photo credit by L. Barnes
Charles Lloyd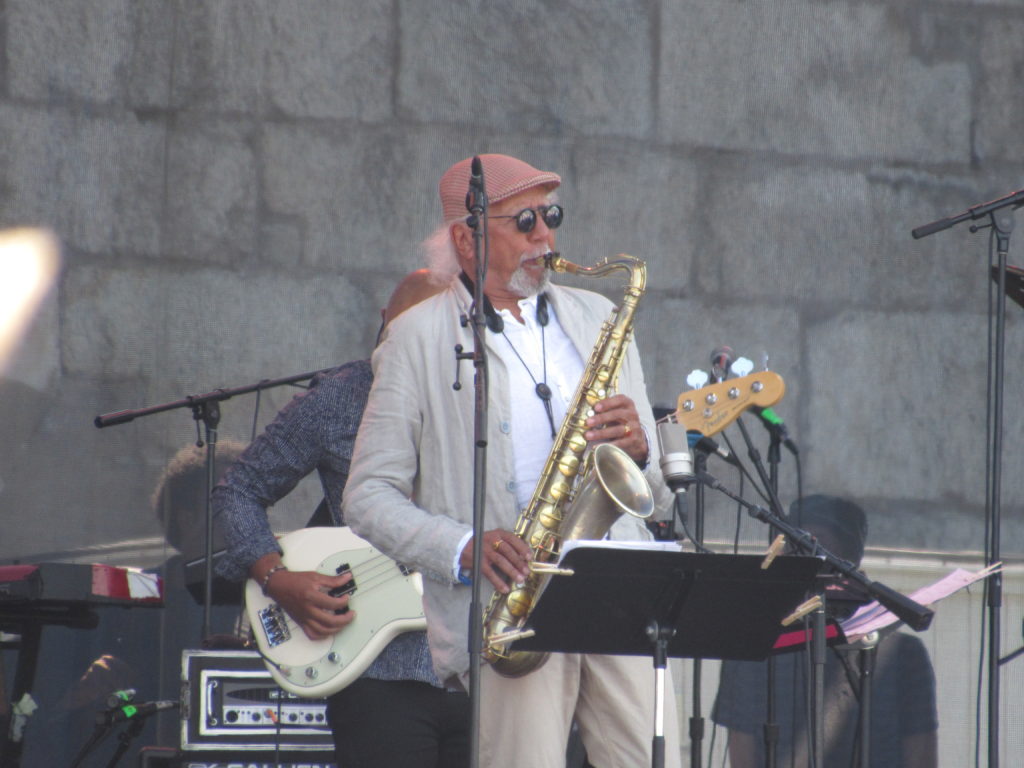 Photo credit by L. Barnes
But the magic doesn't stop there! The festival also boasts the incredible talent of Jon Batiste, the renowned bandleader and jazz pianist known for his captivating performances. Thundercat, the Grammy-winning bassist, will mesmerize the crowd with his unique blend of jazz, funk, and soul. Christian McBride, the legendary bassist and composer, will showcase his unparalleled skill and virtuosity. And Marcus Miller, the multi-instrumentalist and producer extraordinaire, will bring his signature style and musical genius to the stage. These are just a few of the remarkable artists who will grace the Newport Jazz Festival, promising a weekend filled with pure musical magic.       
With such an incredible lineup, it's no surprise that tickets for the Newport Jazz Festival are selling out fast. Don't miss your chance to be a part of this extraordinary event! Head over to the festival's official website to secure your tickets today. Whether you're a seasoned jazz aficionado or a newcomer to the genre, this festival promises an experience that will leave you in awe.
If you're traveling from out of town to attend the Newport Jazz Festival, there are plenty of wonderful accommodations available in the area. Newport offers a range of hotels, charming bed and breakfasts, and vacation rentals to suit every preference and budget. From luxurious waterfront resorts to cozy historic inns, you'll find the perfect place to rest and rejuvenate after a day filled with soul-stirring jazz. We recommend booking your accommodations well in advance to ensure availability and the best rates. 
Newport Harbor Hotel and Marina
Exploring Newport:
While you're in Newport for the festival, take the opportunity to explore the city's rich cultural heritage and natural beauty. Known for its historic mansions, beautiful beaches, and vibrant waterfront, Newport offers a myriad of attractions to discover. Take a leisurely stroll along the Cliff Walk, visit the opulent Breakers Mansion, or indulge in fresh seafood at one of the city's renowned restaurants. Immerse yourself in the charm of Newport and create unforgettable memories alongside the joy of jazz. 
Photo Credit by L Barnes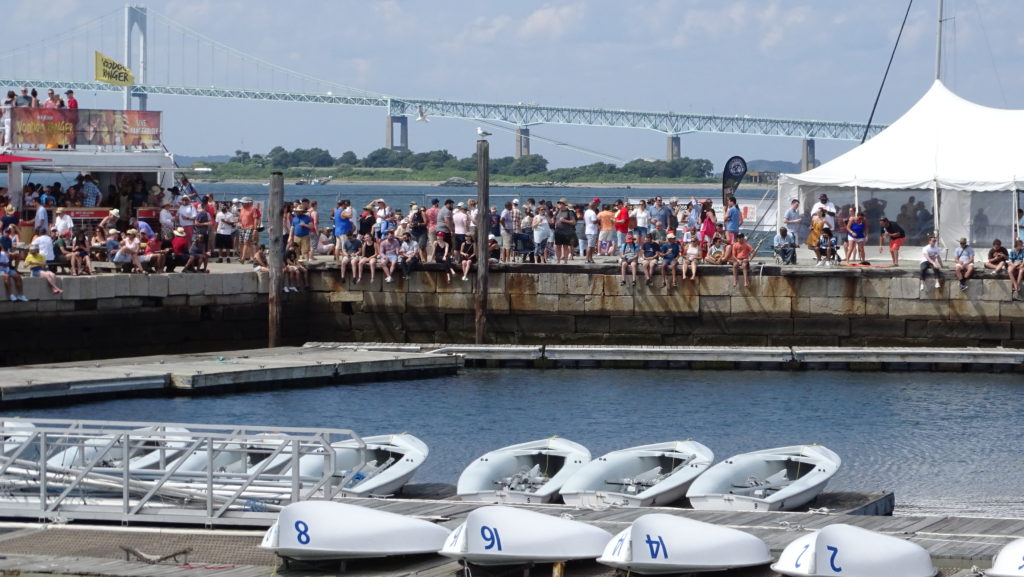 Local Cuisine and Dining:
Newport is not only a haven for jazz lovers but also a paradise for food enthusiasts. After a day of musical bliss at the festival, indulge in the local culinary delights that the city has to offer. From fresh seafood caught daily to farm-to-table delicacies, Newport's dining scene is a reflection of its coastal location and vibrant culinary culture. Explore the city's restaurants, cafes, and bistros, and savor the flavors that will surely tantalize your taste buds. 
*The Reef Restaurant-Photo credit by the restaurant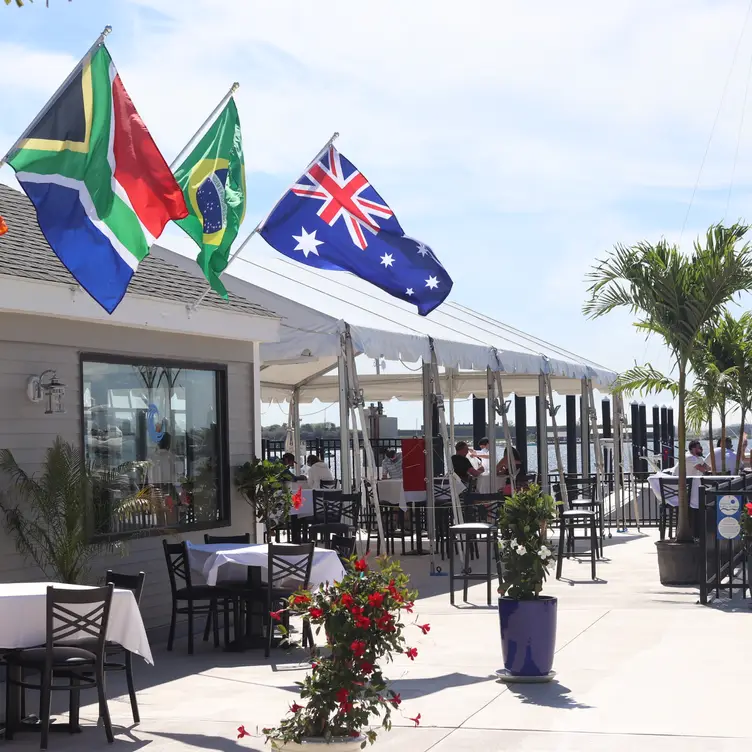 Photo credit by Reef Restaurant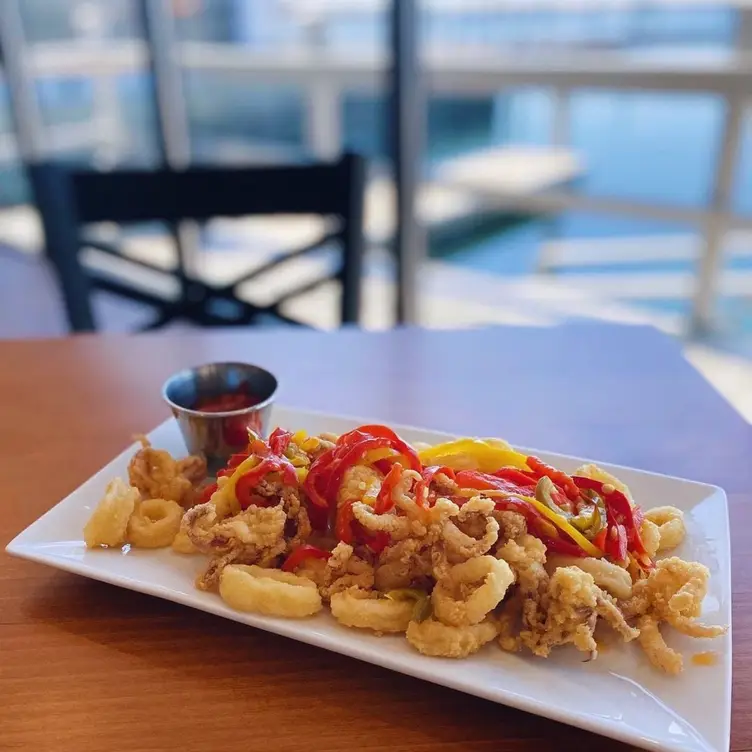 Beyond the Festival:
While the Newport Jazz Festival is the highlight of your visit, there's so much more to discover in and around Newport. Explore the city's historic sites, such as the Newport Mansions, which offer a glimpse into the opulent Gilded Age. Take a harbor tour to admire the stunning coastal scenery, or visit the International Tennis Hall of Fame for a dose of sports history. If you have extra time, consider exploring nearby attractions like the Cliff Walk, Newport Vineyards, or the charming town of Jamestown. Newport and its surroundings have something for everyone.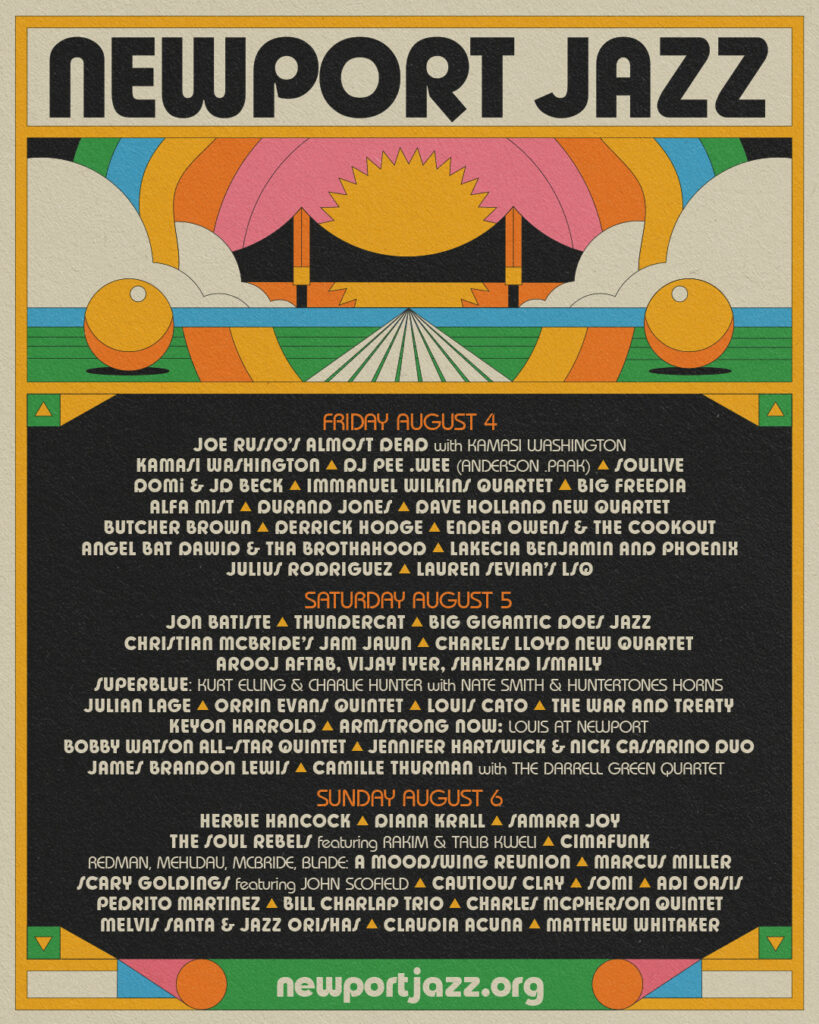 Getting to Newport is convenient, with several transportation options available. If you're traveling by air, the nearest major airport is T.F. Green Airport in Providence, which is approximately a 30-minute drive from Newport. Rental cars, taxis, and ride-sharing services are readily available at the airport. If you prefer public transportation, you can take a train to Providence and then transfer to a local bus or hire a taxi for the remaining journey. Once in Newport, there are local transportation services, including shuttles and buses, to help you navigate the city.
The Newport Jazz Festival is an event like no other, where the finest jazz musicians from around the world come together to create an atmosphere of pure musical enchantment. With the spectacular lineup of artists, the stunning venue at Fort Adams State Park, and the vibrant city of Newport as its backdrop, this festival promises to be an experience you won't want to miss. So, secure your tickets, plan your accommodations, and get ready to immerse yourself in the soulful melodies and infectious rhythms of jazz at the Newport Jazz Festival from August 4-6. It's time to embrace the magic of music and create memories that will last a lifetime.
*Photo Credits by L. Barnes