Meet the multi-talented Ms. Aiyana Lee !  This young beauty is ready to take the world by storm as she works her way up to releasing another EP by late 2022.  For those who love Alicia Keys, SZA, HER and Jazmine Sullivan, she is a songstress who dominates the heart with her sophisticated voice and stage presence.  Her soulful vocal abilities and songwriting skills makes her one of the most brightest, talented and promising new artists today.
Recently, she was featured in The Sun, Vibe Magazine, Flaunt, Entertainment Tonight, Vulkan Magazine, UK paper and Wonderland.   She was also featured as iHeart Radio's "On The Verge"artist January 14, 2022.  Check out her national TV debut  (Below) on The Real, performing her fiery R&B song and Top 10 US R&B Radiotrack "Gangster of Love".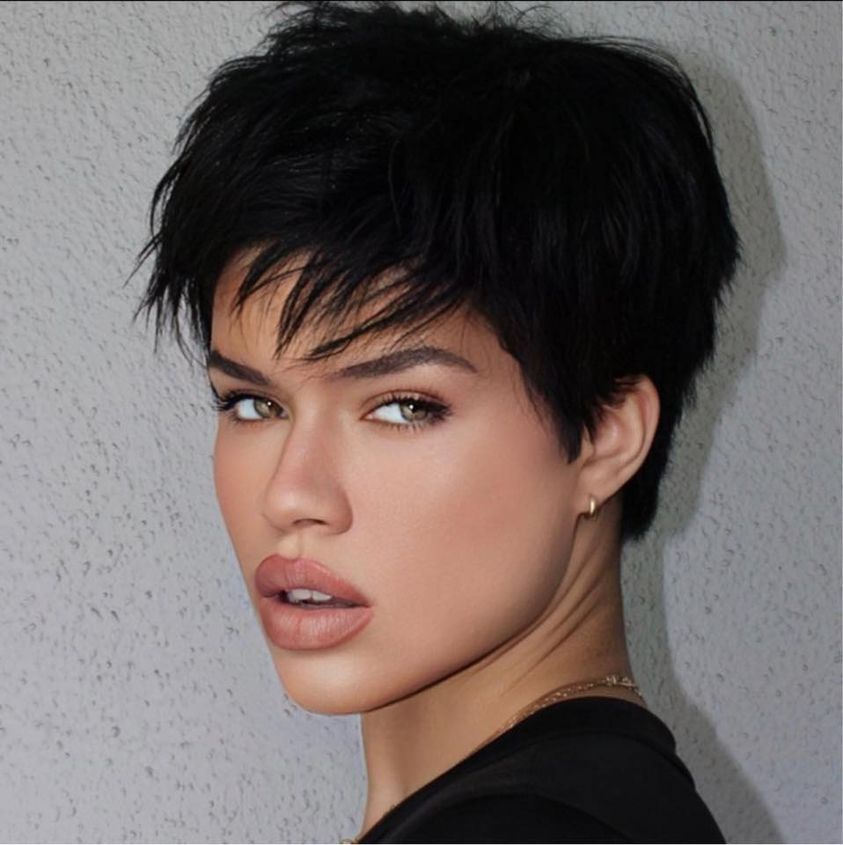 Let's start from the beginning!  What was the inspiration behind you having a career in music? 
I was gravitated towards it since my inception. My mom would always play music around the house and have artists play at our home. It was a world I was inspired and connected to from the beginning.  A different medium of creativity that allowed me to express who I am.
I read you come from a musical family, your Mom (Nicole Daciana Anderson) is a multi-platinum singer-songwriter, your GrandFather (Jimmy Ruffin) was a writer and R&B singer with several hit records including, "What Becomes of The Broken Hearted "and  "Hold On ".  Lastly, your Uncle, (David Ruffin) a singer with the legendary "Temptations".  Would you say, it was almost inevitable that you would follow in the musical footsteps of your family?
I think it showed me the range of artistry there is! From soul to pop to rock and taught me not to be afraid to explore or express using sounds from different eras! It was inspiring to see all of their careers, but also insightful to see the negative aspects and effects of the industry.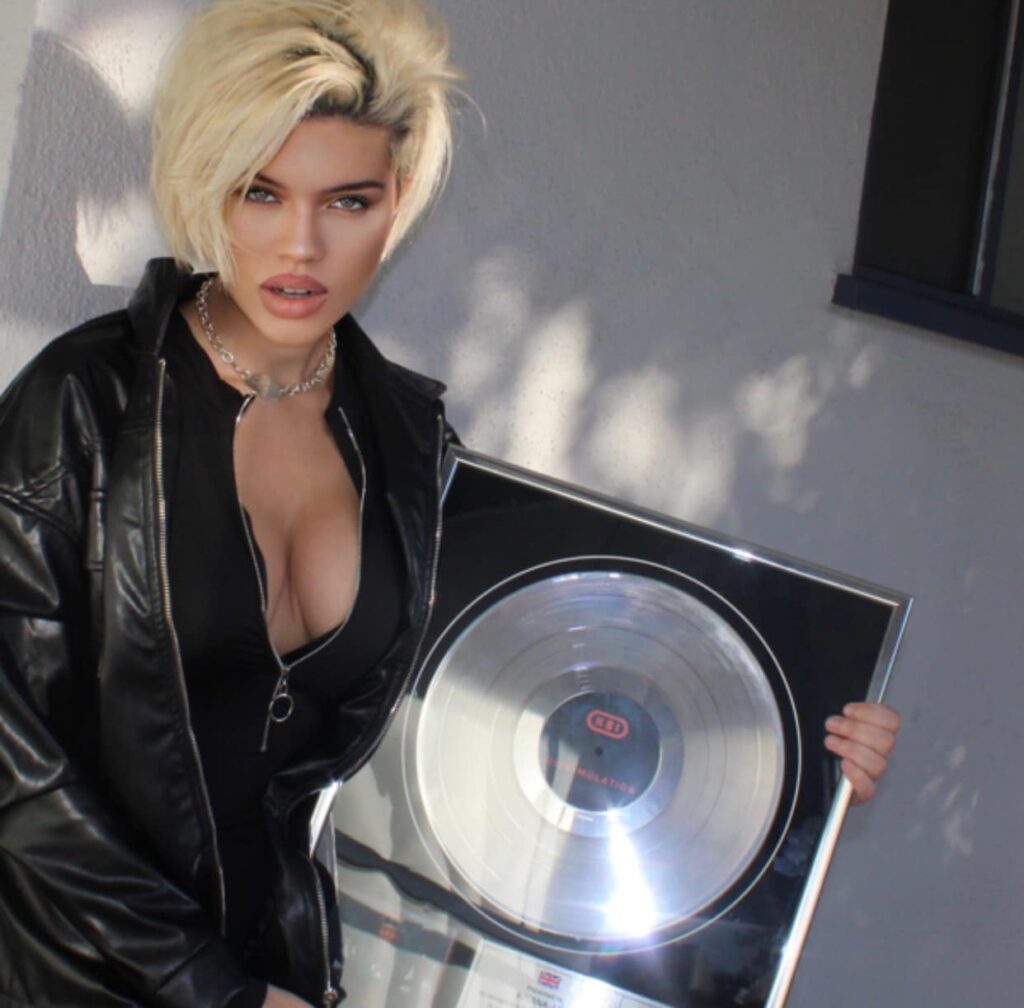 What do you think you'd be doing if you hadn't gotten into music?
First of all IMPOSSIBLE hahaha! But I'll say for the sake of this I'd be doing what I'm also continuing to do now! Writing, acting and any medium that involves expression and creativity. 
Looking back on your life now, what would you say is your favorite childhood memory, dream, book? (My audience would love to get to know you)
Performing on stage as a child was the highlight of my childhood! My mom taking me on tours, me being able to interact with an audience and put on a show was like a fairytale and dream come true. 
Book wise I'd say, I really love the "Throne Of Glass" ya fantasy series and it was one of the gateway books to my now incredibly fleshed out collection! Haha. The protagonist is a female assassin and to me, i related to her. 
You have been featured as a 2022 artist to watch in "the UK paper The Sun, Vibe Magazine, Flaunt, Entertainment Tonight, Wonderland and the cover of Vulkan Magazine". You have been called " the One To Watch" by the iconic Elton John on his Rocket Hour podcast.  How does it feel to be so young moving into the direction of this kind of Stardom?
I'm honestly just incredibly grateful to be able to say that this is what I do! I get to perform, interact with people from all over the world and share my art and hear the way it relates to people who have gone through similar situations as me! I think at the end of the day music is connection, it's one of the fundamental human languages that bypasses spoken word. 
I'm honored for all of the belief and kind words spoken! And I'm a huge Elton John fan so that really had me literally bawling like a baby!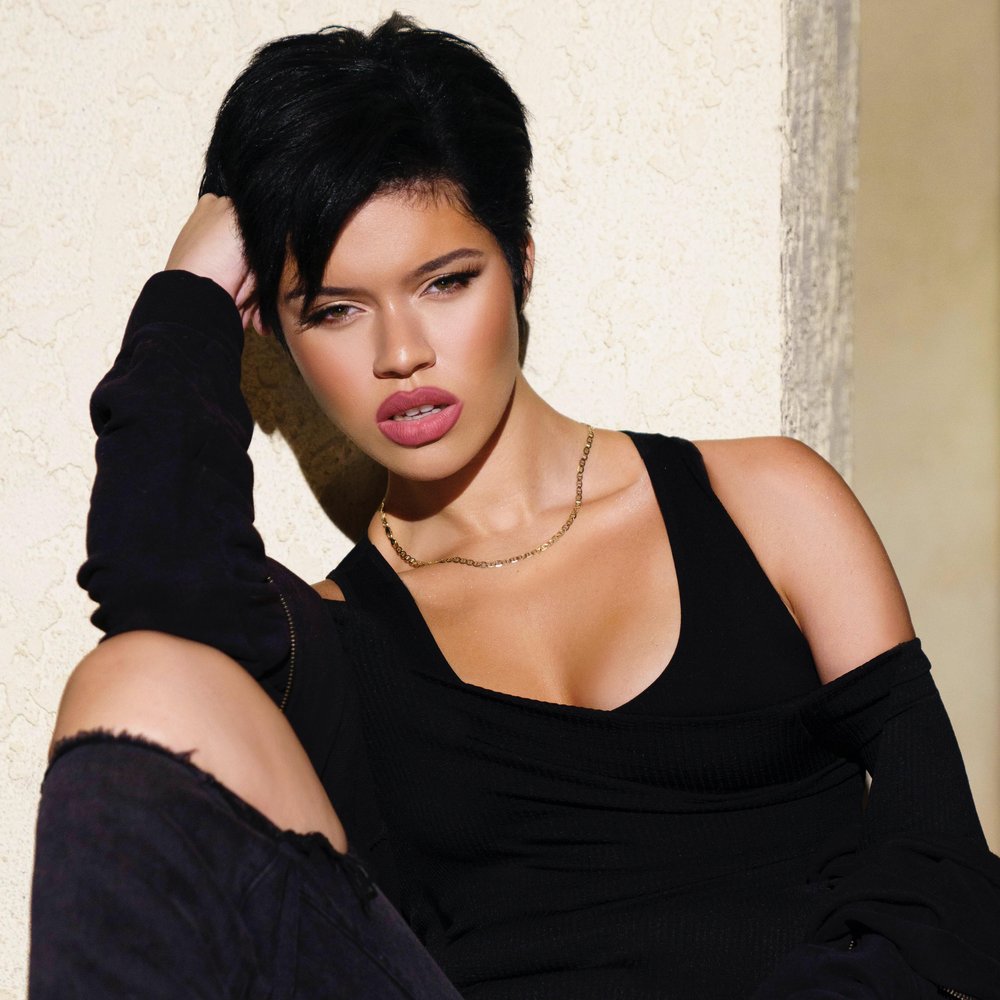 *Photographed by Steven Gomillion
Let's talk about your new Release, what is the name of your EP, when will it come out and is there an inspiration behind the music? 
My story, my experiences, my life! This entire project is like my diary. It tells a very vivid detailed story that encompasses the last few years of my life since my arrival in L.A from London. From detailing the realities of being "broke in a city full of rich kids" to the really intense and dark "Miserable" that tells the disastrous and life threatening relationship I had with my now deceased father that had also tried taking my life. And of course of of my favorites "Table for three" that dives deeply into self love and my realization that "one ain't got to be a lonely number". 
"Wednesday Child "(SIDE A) is out right now accompanied by 3 music videos! (SIDE B) along with some other surprise projects that  are on the way!  
Social Media has been a part of your life since you were very young, if you could go back in time as an artist trying to make it organically, would you?
I did! Hahaha! From me and my mom selling out cds from the back of a truck to going on the road. We've done it all. From me knocking down door after door in the city, and hearing no's to karaoke in the street. You name it, I've tried it. I think social media is a great tool and helps to really connect you with your audience and share at a faster rate but, with that being said, I think social media is a tricky thing and can be overwhelming for anyone, including artists.
Just curious, if you could listen to 3 famous artists who would they be? And of the 3, who would you love to do a musical collaboration with?
Queen, Amy Winehouse, Bruno Mars, I'd say the same for musical collaboration if it were possible. I'm also in love with Louis Capaldi, Miley Cyrus and Finneas!
Do you write any of your own music?
Of course! It's all my story, especially on this project. It Was really like opening up my diary.
Now that you have your new release is coming out, what else can fans expect within the next year?  What Social Media      Platforms can we find you on?  Any tour dates set up yet?
Lots of new music, lots of great collaborations and some really cool shows I'm over the moon about! I'm opening for Dru Hill, on a show with Lucky Daye and working on a project with the legendary Diane Warren. I'm honestly am so excited for that ; as Diane is literally one of the coolest and most real people I've ever met and of course A LEGEND who's written all of my favorite songs!  It's a true honor.
I'm on Instagram @aiyanaleeofficial and Twitter @aiyanaleeinnit 🙂 I love to talk to people so definitely interact with me on those!