PRESS RELEASE
" GLADYS KNIGHT RETURNS TO THE SOUL TRAIN CRUISE WITH
A VERY SPECIAL APPEARANCE on 1/23/19 BY SMOKEY ROBINSON AND ONE OF GEORGE CLINTON'S FINAL CONCERTS"
"THE OHIO PLAYERS, STEPHANIE MILLS,
MORRIS DAY & THE TIME, THE CHI-LITES featuring MARSHALL THOMPSON, BLOODSTONE, NEW BIRTH, EVELYN "CHAMPAGNE" KING, AND RAY, GOODMAN & BROWN ALSO TO PERFORM"
The Voyage Sails January 20-27, 2019
from Ft Lauderdale to the Dominican Republic, Puerto Rico, and Half Moon Cay
Ft Lauderdale, FL (May 22, 2018) — "The Soul Train Cruise welcomes back Gladys Knight to the "Hippest Trip at Sea" for its 2019 voyage, highlighted with a special appearance on 1/23/19 by Smokey Robinson and exclusive onboard concerts by George Clinton, The Ohio Players, Stephanie Mills, Morris Day & The Time, The Chi-Lites featuring Marshall Thompson, Bloodstone, New Birth, Evelyn "Champagne" King, Ray, Goodman & Brown, Al McKay's All Stars performing the music of Earth, Wind & Fire and Jacob Lusk (a tribute to Luther Vandross), along with Cruise Host Tony Cornelius, The Urban Guerilla Orchestra, co-host Angela Stribling of Pillow Talk, co-host Jerry Wells, original Soul Train dancers, a Soul Train Cruise comedy club and music executive Chuck Gamble."
"Last month, George Clinton announced he'll retire from touring next May, making January's cruise one of the last opportunities fans will have to see the legendary performer. "There's so many of us (artists) – we'll be all over the place, so it's going to be a really rocking joint a good time," says Clinton. "It's going to be fun."
"Soul Train is such a part of my life," adds Smokey Robinson. "When we come on the cruise, we don't just do the show, all the fans are part of the show too. We're all having a party together. I'm excited. I'm looking forward to it." "The star power that we're bringing to our guests on the 2019 Soul Train Cruise is absolutely amazing and represents the very best of what Soul Train really was and stood for," adds Alan Rubens, Executive Producer of The Soul Train Cruise. "With Smokey, Gladys, George Clinton and over a dozen more R&B icons, there truly is nothing else like this anywhere – on land or sea."
"Guests aboard the 2019 Soul Train Cruise will experience seven days of nonstop Love, Peace, and Soul, spending their days and nights with the stars during more than 50 live performances and over 25 celebrity interactive events. The vacation of a lifetime includes parties at the pool, a Gospel Hour, live interviews, cocktail receptions, Q&A sessions, dance classes with the original Soul Train dancers, wine tasting, costume parties and so much more."
"The cruise will take place aboard the Holland America Line Nieuw Amsterdam, a luxurious ship that features an array of premier dining, lounges surrounded by panoramic views, a world-class spa and salon and elegant staterooms."
"Cabin prices start at only $1,900 per person and include access to all of the major concerts, gourmet meals, 24-hour room service and daily events. Further information is available at www.soultraincruise.com or by calling 800-758-7685."
About StarVista LIVE:
"StarVista LIVE creates unique entertainment experiences that bring fans together to relive their favorite moments, create new memories, and enjoy unparalleled access to the superstars they love. StarVista LIVE cruise events include the Malt Shop Memories Cruise, the Soul Train Cruise, The Country Music Cruise, The Flower Power Cruise, the '70s Rock and Romance Cruise, the Southern Rock Cruise, the Ultimate Disco Cruise and Abbey Road on the River festival. StarVista LIVE is a division of Direct Holdings Global. Direct Holdings Global is a leading multi-channel marketer with a broad portfolio of products and services, most notably associated with the success of the StarVista / Time Life brand, delivered with a commitment to excellence and integrity. Additional information about StarVista LIVE can be found at:"
www.StarVistaLIVE.com https://www.facebook.com/StarVista-LIVE https://www.linkedin.com/company/starvista-live
The Soul Train Cruise is on 6 Months away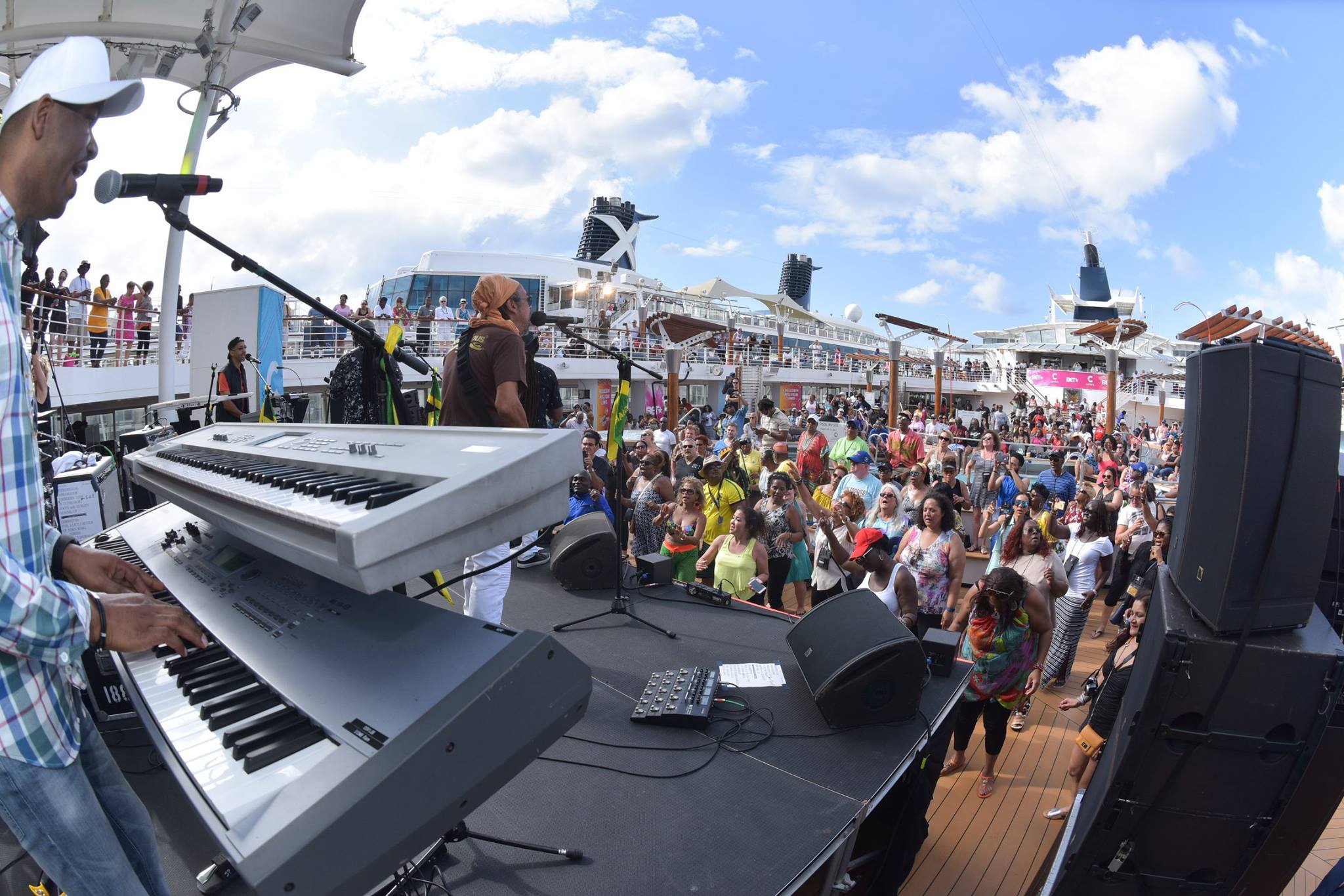 This video tells it all!
For more tickets and information check out       https://soultraincruise.com/