Kenny Stockard once said,  " We should Be Lifted Up in Music because that's my job" and it's a job he has excelled at very well. The R&B  musician from Pittsburgh is known for his dynamic, powerful, soulful and impressive singing voice.  Kenny grew up singing in churches  and music is just a part of who he is.  Kenny's calling and passion for music was inspired by his grandfather. He didn't think he had much of a choice but to become a musician because it's in his blood.
BackBeat R&B is pleased to do this new Q&A interview with Mr. Kenny Stockard. He discusses his debut album "Chase Chance", The best advice given to him by another musician and What fans can look forward to in the future from him. 
BB:      Welcome to BackBeat R&B Kenny, so given these unusual Covid-19 times, what does a typical day look like for you and how have you adjusted?
KS:   So, I definitely wake up later than I used to. But I used to wake up between 5-6am and now it's like 7:30-8 naturally so that's a good thing lol. I've learned rhythms to my day that I didn't have before the pandemic. I wake up and read, workout, eat then dive into whatever project I'm working on. I'm currently learning more about sound engineering so that takes a lot of my day time work hours. And most evenings I'm either in a rehearsal for shows/recordings or performing around Pittsburgh somewhere haha.
BB:  I read your grandfather was your biggest musical inspiration for getting into this business, what would you like to say to him now that you are on your way to stardom?
KS:  Nothing, he knew who I was when I was born. I would just like to smile at him in gratitude one more time. 
Photo Credit: Cameron Warren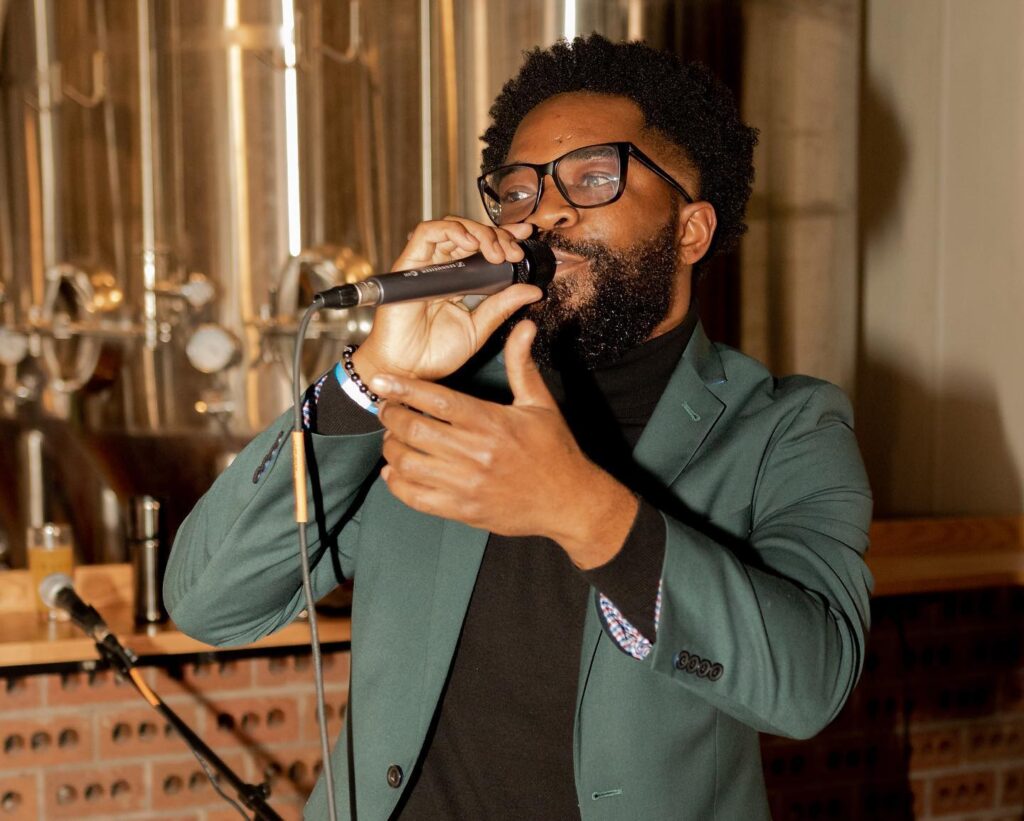 BB: . What kind of singer would you classify yourself as?
KS:  I would say I'm a soul singer. I think that speaks to my gospel and R&B influences so I think that's the most accurate right now. Who knows what kind of singer I'll be in a decade though. Cause I just go wherever the music takes me.
BB:  Do you play any instruments and write your own songs?
KS: Oh yeah! I play keys, a little guitar, a little bass,drums & trombone. I also write a lot. With others and by myself. I've always been a writer.  In 6th grade I used to enter these essay contests at school so I could win 1st place which was Burger King lunches instead of eating the school lunch haha. I had a lot of Burger King that year.
BB: What's the best piece of advice another musician ever gave you?
KS: Well this was said by a great musician in an interview and I've taken it to heart. Paraphrased: "Don't sing on your capital,                sing on your interest" -Leontyne Price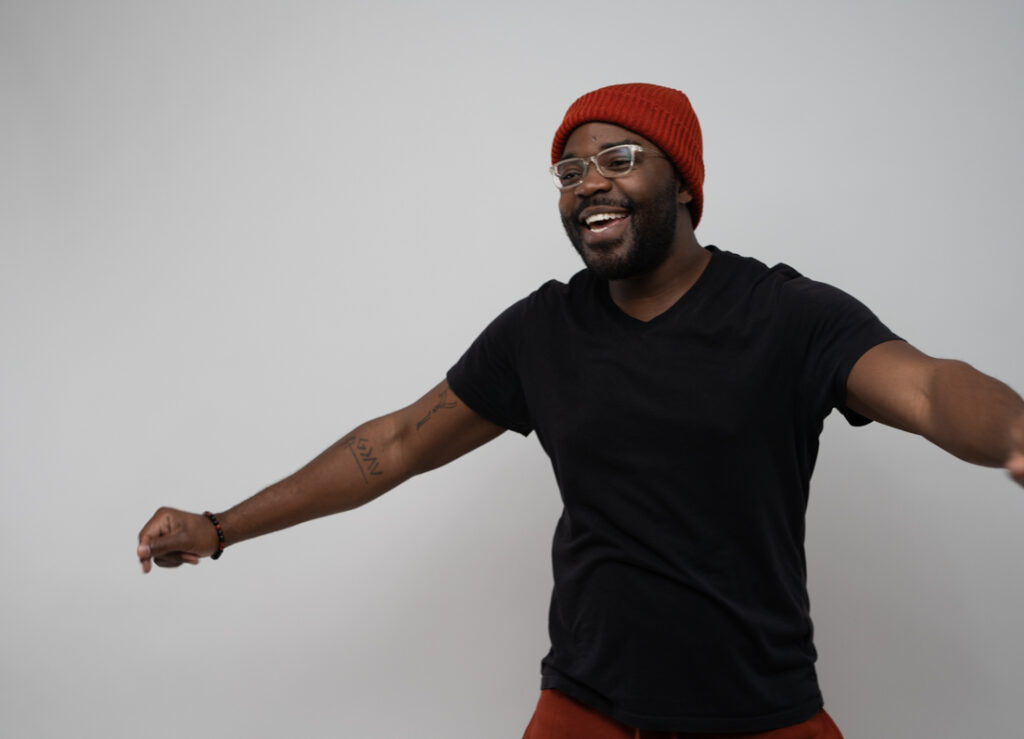 BB:  You have worked with legends like Willie Nelson and Van Morrison, what was that
great experience like?
KS:  You know it felt like just working with every other musician, they obviously have more money and influence than most of the musicians I've worked with. But they're still humble musicians and it was great to be a part of what they are doing.
BB: Who are your favorite Jazz and R&B Artists ?
KS: Anita Baker, Ella Fitzgerald, Sarah Vaughan, Herbie Hancock, Stevie Wonder, Aretha Franklin,
Otis Redding, Whitney Houston, Ray Charles. I may be missing some but the people I study
and listen to most are these peeps.
BB:  Do you feel the internet has impacted the music business ?
KS: Well, I don't have experience in the music business that precedes the internet and its influence
but I can speak to what I've studied about the differences. With music being released 24/7 listeners expect new music faster than the days of record store releases or just physically having to go somewhere to purchase a record.  I think the internet has given artists who are not attached to a label an opportunity to maintain more control over the business of their music. You can find resources a lot easier now than before the internet to support any idea or vision you have.  The internet also enables your music to become internationally known without leaving your home.
BB:  Tell us something about your debut album, Chase Chance?
KS:  It's a project that just details some important moments in the past 7 years of my life. My relationship to substances, women, difficulty and to life itself. I'm an optimist and everything spins positively in my brain, no matter how hard, that's how I get through and I just wanted to share my perspective on the stuff we all go through (dead end jobs, failed relationships,unhealthy coping mechanisms, this pandemic lol).  I also wanted the project itself to be presented as a way of honoring my late sister and so the album is named for her 2 daughters, Chase & Chance, my oldest nieces.
BB:  What is one message that you would like to give your fans and what is next for Kenny Stockard?
KS:  I'd like to say that everything gets better if you stick around long enough to see it. Don't beat
yourself up over what "should" be, as it pertains to your life, but be thankful for what is and thankful that you're still here to see even brighter days.
Right now I'm working on a few new things….a book, my next two albums, one of which will feature some of my family…. So many things… just know I wake up everyday intent on working to add something positive to this world so that's what I'll be doing until I can't be doing haha.      
Here is a favorite video we love by Kenny Stockard called "Getting Out of Here"
DISCLAIMER
This site contains product affiliate links. We may receive a small commission if you make a purchase after clicking on one of these links at no additional cost to you!