There's something so irresistible, captivating and alluring about "The Womack Sisters,"  their music, artistry, beauty and persona are what Zeimani, BG and Kucha have been blessed with. 
Of course, being daughters of the great song-writers and producers Cecil and Linda Womack, grand-daughters of the legendary Sam Cooke and nieces of singer, songwriter and producer Bobby Womack; it's no wonder those three very talented young ladies are climbing up the music charts so fast. Music is in their blood, with each having their own style and range which makes them unique.
The bottom line is, their music is reflective of who they are and they bring a style of music that makes the listener want to hear more of what they are singing about. I know I did,  and that is why I decided to do this interview.
Zeimani, BG and Kucha are undeniably soulful and their new Single called "Blocked" is full of meaningful lyrics, there's an ease that comes with listening to them sing this song because a lot of us can relate. 
" The Womack Sisters " are making extraordinary things happen by sharing their beautiful voices with the world, and you my audience will certainly find joy in their music. 
BB R&B:  I grew up on the music of these amazing legendaries, Bobby Womack( your uncle) Sam Cooke( your grandfather) and enjoyed the music written by your parents, songwriters and producers Cecil and Linda Womack among many other great Artists!  What was it about music that inspired you Ladies to make a career out of it?
Zeimani :   Yes! music is healing and it guides you through every emotion in life.
BG :  I made a career out of Music because my parents immersed me in it from the time of my birth.  It was all I knew growing up, so it was my life, and I really love music.
Kucha :  Music is all I've ever known,  I knew from a very young age that I would be pursuing it as a career.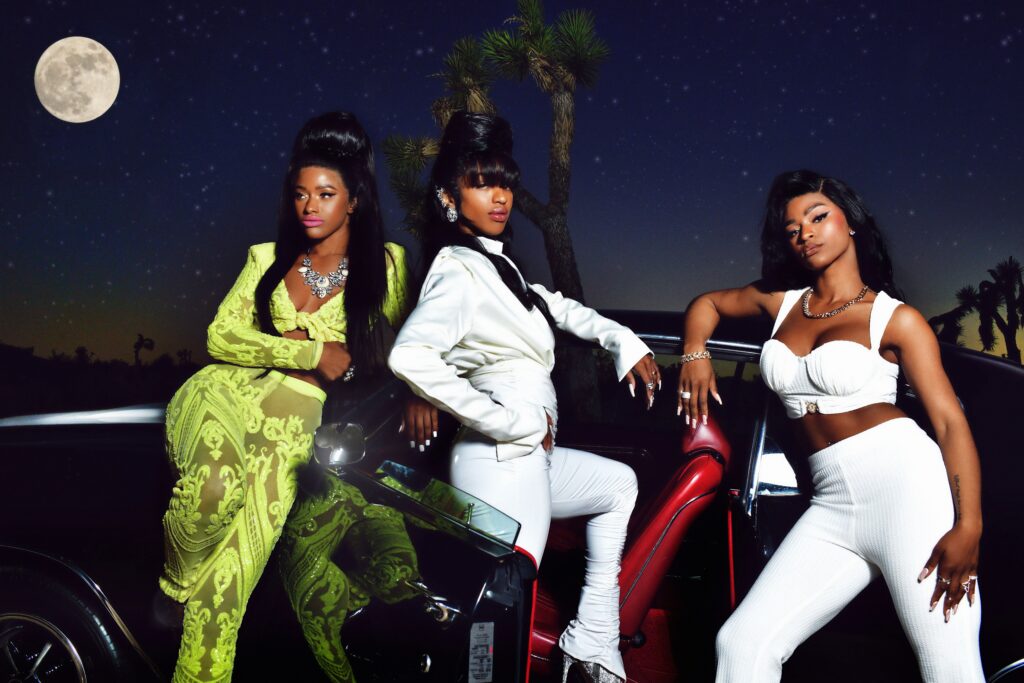 BB R&B:  It's been said, sometimes Celebrities don't want their children following them into the entertainment business. Were your parents very supportive of your decision to follow in their footsteps? 
BG :   I was with my parents as part of their group, they jumped me in at birth lol.
Zeimani : No!  Lol I didn't feel supported, I felt as if I had already done it all. 
Kucha:   I didn't feel like they were against it. There were just other things they preferred for us to do because they saw so many different sides of the music industry from an early age, they were very protective over us going into the music industry.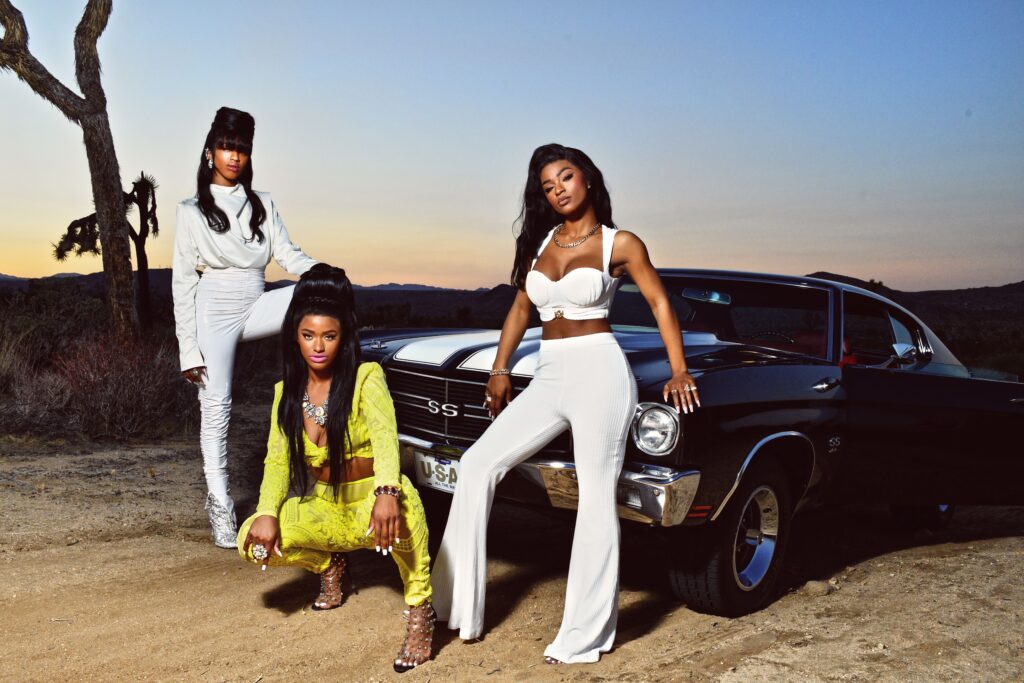 BB R&B:  Did any of you ladies think of doing something completely different other than music? 
BG :  I thought about it but, it wasn't something I acted on. I think I wanted to be an accountant, I really wanted to be a singer/ songwriter over all. 
Zeimani : I always wanted to be a singer! 
Kucha :  Yes I knew from the time I could talk!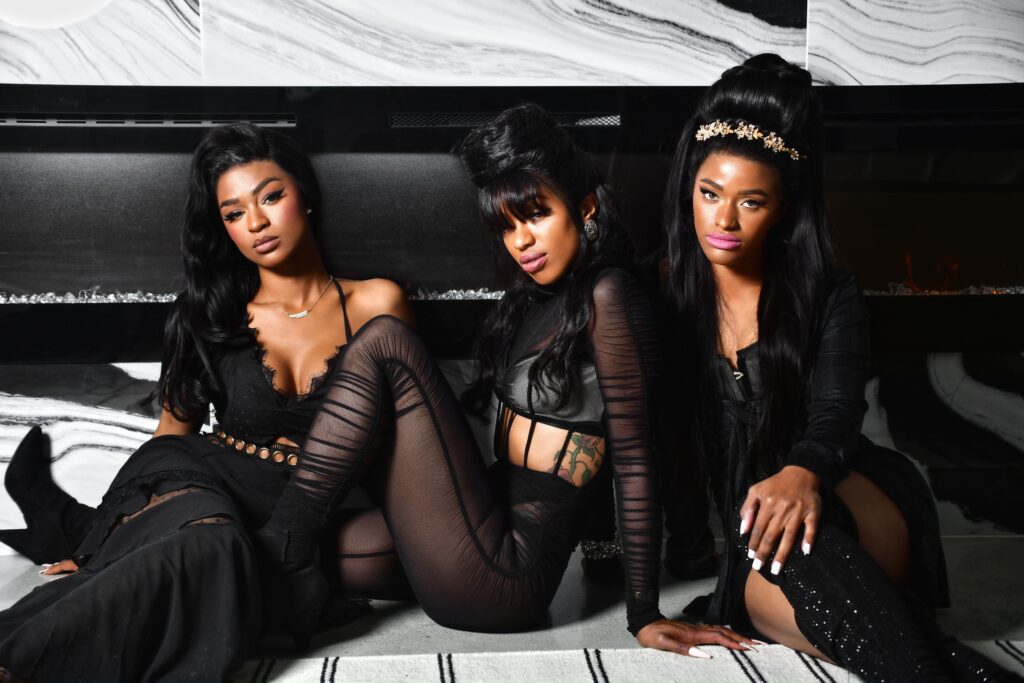 BB R&B:  You ladies have impeccable vocal range, how does it feel to be compared to a cross between TLC  & The Supremes which I consider an honor?  When did the Womack Sisters come together and how long have you been singing? 
BG : Thank you!! We love them both, shout out to T-Boz, and we are truly honored to be compared to some of the greatest of all time, and we have been singing together our whole lives. 
BB R&B:   Your music has been debuting on the US Top 20 show and broadcasting on 50,000+ stations as well as streaming across all digital platforms. As you watch your music grow in the age of Social Media, how does it make you feel? Did you ever dream of moving up so fast in The industry?
Zeimani :   Although it may seem like an overnight success, we have been in this game and pushing for "The Womack Sisters" as a group for a while now. We've faced many situations that delayed our releases and held us up for time, and different life circumstances that happen.  We experienced a lot of loss in our family and so it caused us to have to take time off and recoup.
Kucha : But finally getting a chance to show the world our creations has been an amazing feeling, and we're so grateful that there's been such an amazing reaction!
BG : We worked really hard, and it feels good to be able to share the music, we hope to reach many more ears.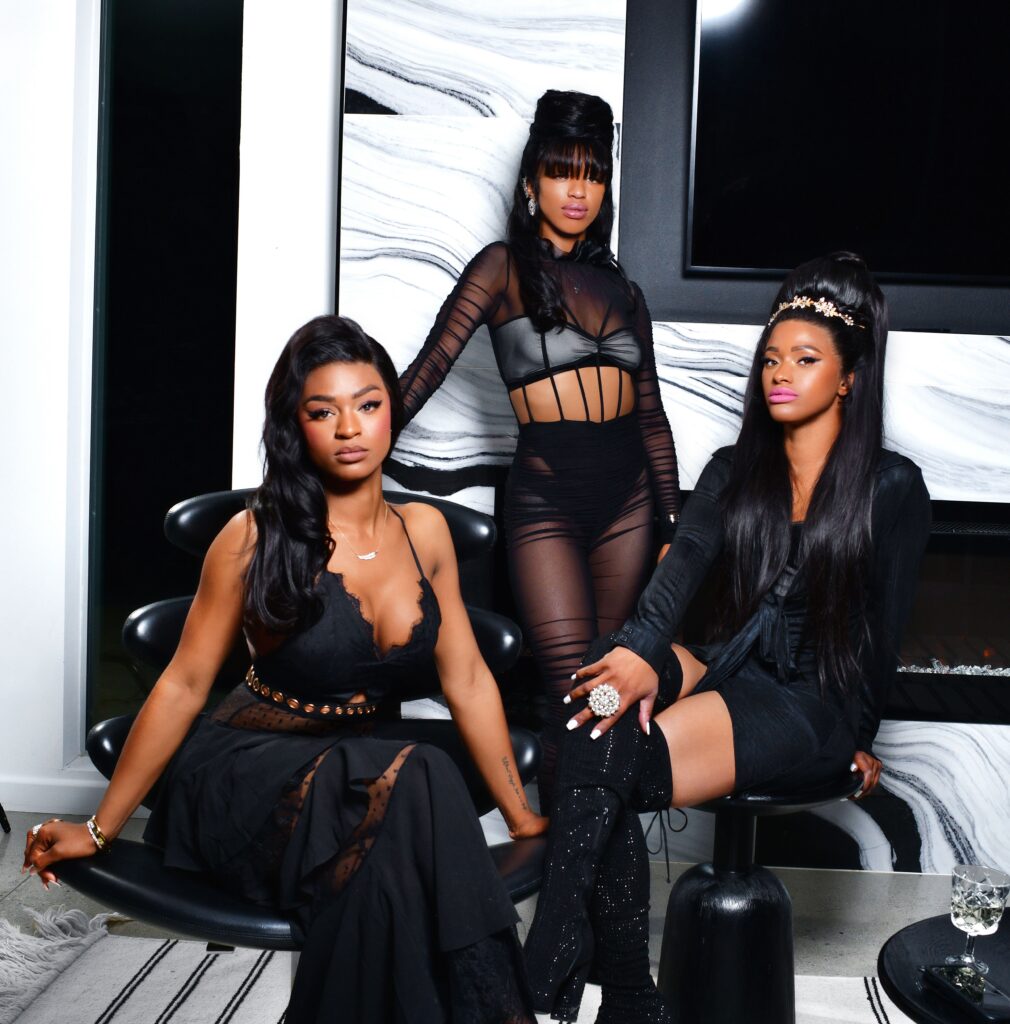 BB R&B:  You recently released a single called "Blocked" where this "self-penned track was based on a real life experience of dealing with a relationship in which you're being disrespected, disregarded and left with no choice but to cut that person out of your life".  Was this a song based on your own personal life and if not, what was the inspiration behind "Blocked" ?
Kucha : This was a true event that definitely happened unfortunately, LOL.  But, it's a good thing to come to that conclusion and know who you're dealing with and how to behave moving forward with that individual.
BB R&B:    Do any of you have a favorite artist you hope to perform with in the near future?
The Womack Sisters:  Yes, Solange, Beyoncé, Lucky Daye,  Megan Thee Stallion, Silk Sonic, Sade, Stevie Wonder, City Girls, Kendrick Lamar, SZA, Alicia Keys, J Cole, Big Krit.
BB R&B:  How do you think the new music being created today is going to reflect these crazy times.?
Zeimani :  We need more love making music, The future looks cold and dark without it!
BB R&B:   Where can people around the world see you perform, and what social media platforms can we find you on?
Kucha :   We have some shows coming up later this year,  the info will be available soon for everyone on our website, and you can find us on all social media platforms @ The Womack Sisters.
BB R&B:  Is there anything else you can share with our audience, and what else can fans expect from The Womack Sisters?
Zeimani:   We want to tour as much a possible, we love connecting with our supporters.
Kucha :We want to get into acting and  would love to have a movie like the Spice Girls about the pit falls of the music business,  it's a dream of ours.
A huge congratulations to The Womack Sisters on the release of their Single "Blocked",  BackBeat R&B wishes to thank The Womack Sisters for their contributions to music and for sharing their talent and beautiful voices with the world.
Keep updated with THE WOMACK SISTERS  at the following links below:
https://www.thewomacksisters.com/
FaceBook: https://www.facebook.com/thewomacksisters
Twitter: https://twitter.com/womacksisters
Instagram: https://www.instagram.com/thewomacksisters/
Spotify: https://open.spotify.com/artist/6BjLHAiun9TeqC55KB3L6s?si=Wr9QKSpzQn29OlG6cOWsHA&nd=1
BackBeat R&B Social Media :
Check us out on Instagram : https://www.instagram.com/backbeatrb/?hl=en
Facebook:https://www.facebook.com/BackBeatRnB
Twitter: https://twitter.com/backbeatrnb
Tik Tok: https://www.tiktok.com/@backbeatrnb?lang=en