When I was given the opportunity to conduct an interview with Carla Cooke, I must say to call it an honor is definitely an understatement.  The daughter of the late, great legendary "Sam Cooke" is definitely a chip off the old block. Carla has her own unique style as an artist of a legendary singer. But when you first hear her sing without knowing she's "The King of Soul" daughter, you can hear something so familiar in her beautiful voice.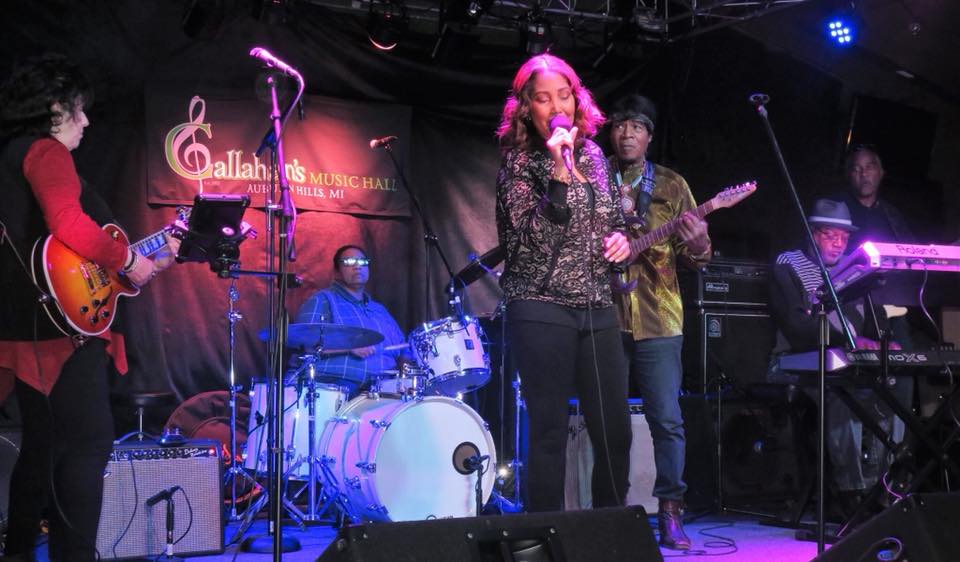 A voice so strong in vocal range yet so soothing to the ear but the familiarity is that of her Dad. Put it all together and you get the lovely Carla Cooke.  With upcoming shows, tours, and a new CD, Ms. Cooke has taken time from her busy schedule to give BackBeat R&B an exclusive interview about her Music, Life, and her Dad.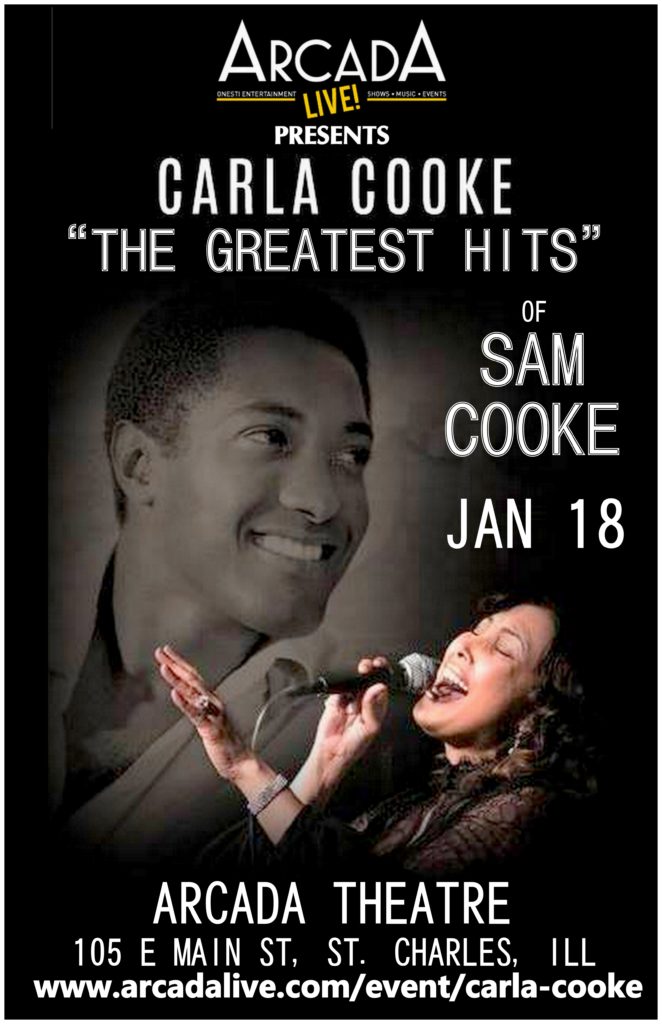 BB:   Do you feel people always have a certain expectation of you since you are the daughter of the late great" Sam Cooke"?    If so why?
Carla:  When people hear that I am the daughter of a Legendary artist namely Sam Cooke, I believe they wonder "Is she as good as her father vocally?". Because he was such an extraordinary artist that people around the world still admire even today, much is expected of me especially since my show features my father's music.
BB:   I believe children of legendary artist build their musical career under their own name, not thru their parent. Do you agree with that statement?
Carla:  Many children of legendary artists build their career under their own name. However, they still identify with their legendary parent, especially when they are starting out. They get more recognition in stating that they are the child of an artist that people have heard of in the music industry. Being the child of a legendary artist, I feel we have the right to do so. It is our legacy one that I am very proud of and it should not be hidden.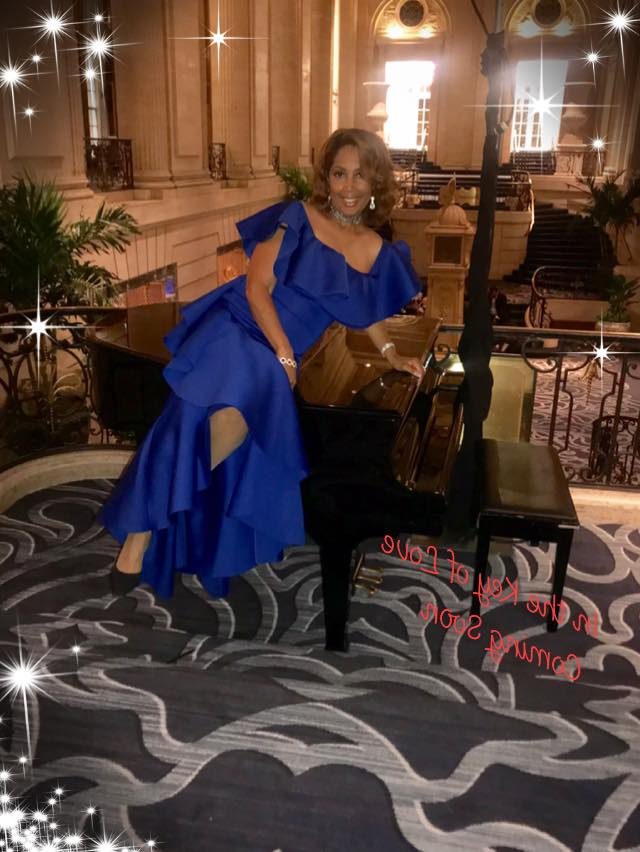 BB:  What made you want to become a professional singer?     
Carla:  I really do believe it's in my blood. Since I was a little girl performing in front of my Barbie dolls, music has been embedded in my heart and soul. I grew up in the church singing in choirs from the children's choir to the adult choirs. I had my first taste of performing on my own when I was asked to give a concert at my church. I accepted but I was nervous about it, so I asked two of my friends to join me. We became known as "Redeemed and began giving concerts each year for Youth Month. With all that musical training and being immersed in music, I knew that becoming a professional singer was something that I would seek to do.
BB:   Do you ever become nervous or scared when you sing one of your Dad's signature songs?
Carla:  I never get nervous singing my Dad's signature songs. In fact, it brings me so much joy when I have the opportunity to sing his songs to others. I love it immensely. Each time it feels like he's right there with me on stage.
BB:    What do you love about performing on stage?
Carla:   I like putting smiles on the audience face when singing my father's music. I truly love engaging with the audience.  I like having them sing with me and dance with me when I perform "Twisting the Night Away". It's just a great feeling when people connect with you while you're singing a song on stage and touch their hearts in a special way.
BB:   I grew up on your Dad's music, I love your CD "Time To Remember" because you sing a few of your Dad's song. What is your favorite Sam Cooke song?
Carla:  There are several favorite songs of mine, but the on that stands out is "A Change is Gonna Come".
BB:   I heard you write your own songs, what is the inspiration behind certain songs that you have written?
Carla: Pretty much like my Father, my inspiration behind writing songs is LOVE… Love is one thing that everyone can relate to and it's even more powerful when portrayed through a song.
BB:   I read you are the Mom of 7 children. Did any of them go into music?  
Carla:  In my 31 years of marriage, I am the proud mother of 3 sons and 4 daughters including twin girls. Two of my daughters sing on my shows with me. One daughter has written and recorded a Christian CD. We are currently recording a Christian song together for her new EP.
BB:   Do you have any upcoming Tours, Anything new for Carla Cooke?   Would you please direct my audience to your website?
Carla:   I have upcoming shows in Chicago, Illinois on January 17-20, 2019; Robinson, Illinois February 14, 2019, and Ann Arbor, Michigan on February 15, 2019, with more to come. I am also on the Malt Shop Cruise 10th Anniversary sailing with Smokey Robinson, The Beach Boys and more November 2-9, 2019. I have a new CD that will be out next year. I am so excited about this CD. You can find future dates and news about me on my website carlacooke.com. I'd like to ask your readers to Please like my page and follow me on Facebook @thecarlacooke. I am on Instagram and Twitter @thecarlacooke as well.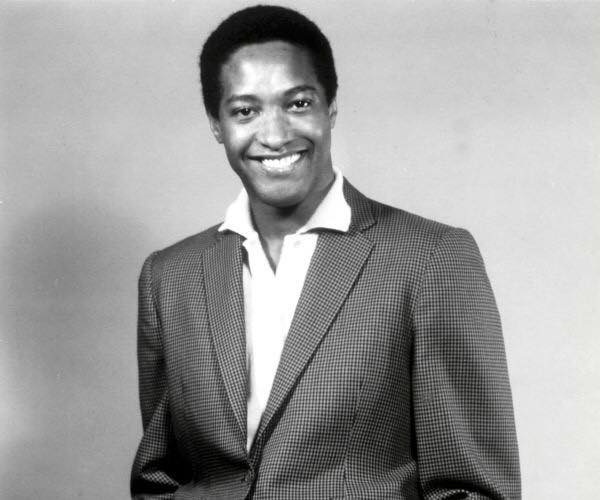 BB:   Your Dad made a powerful impact on the world with his soulful beautiful voice. What would your legacy be?
Carla:  I pray that I could leave a mark in this world musically. Music is a part of me and forever will be. It's a blessing to be able to travel and bring not only my father Sam Cooke's music but my music to so many people around the world.
BackBeat R&B would like to take the time to thank Carla Cooke for her candid interview and wish her and her family a very Happy New Year.  For her upcoming tours go to     http://carlacooke.com