THE 14TH ANNUAL CLASSIC R&B WEEKEND DEC 4TH-6TH 2020!
---
Welcome to the 14th Annual Classic R&B  Weekend by "Voice Distributions" and "The Sessoms Group".  As a result of Covid-19, many activities and festivities had to be canceled due to the threat and seriousness of this deadly virus.  2020 has been a rollercoaster for most people and now we are starting to get back on track. 
Therefore, if you want to make a lifetime of memories with loved ones and friends book your getaway now for The 14th Annual Classic R&B Weekend at the fabulous Kalahari Resorts & Convention Center.   
If you are ready for amazing entertainment, a great experience, and one affordable weekend, don't miss a weekend of a lifetime at Kalahari in the Poconos.  Don't be afraid to get your normal back, see you there.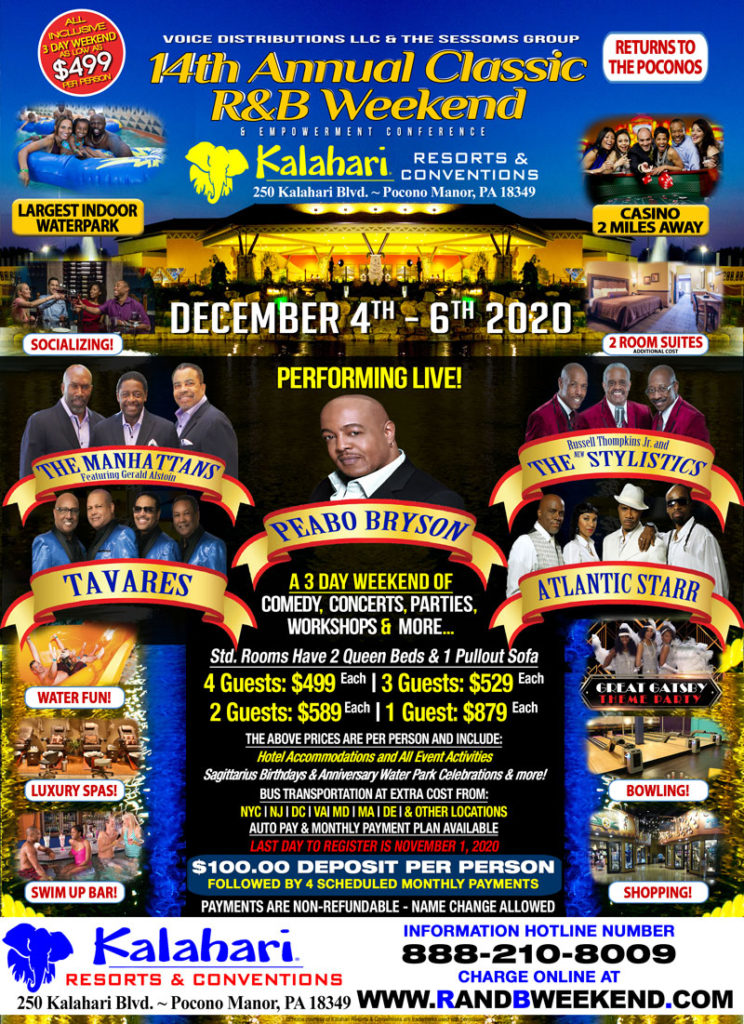 Covid-19 may have canceled many wonderful activities and changed people's lives forever, want to get your new normal back?  If you love R&B music you will love The 14th Classic R&B Weekend at the Kalahari Resorts.
14th Annual Classic R&B Weekend Covid-19 Update