When I first heard the Alabama born Gospel and R&B Artists, Ms. Candi Staton sing her soulful lyrics to the 1976 disco chart-topper "Young Hearts Run Free", I knew she was a winner who would become famous and loved by audiences all over the world.
Today, her immense soulful sound continues and with three tracks coming out separately this summer, the remake of "Papa Was a Rolling Stone" and, an old school R&B song called "Just Breathe" featuring the Rapper Yo-Yo.  BackBeat R&B had the honor and the pleasure of catching up with the lovely Ms. Staton about her career, how she's doing since this Pandemic, and her new music releases. Candi Staton is truly "Unstoppable".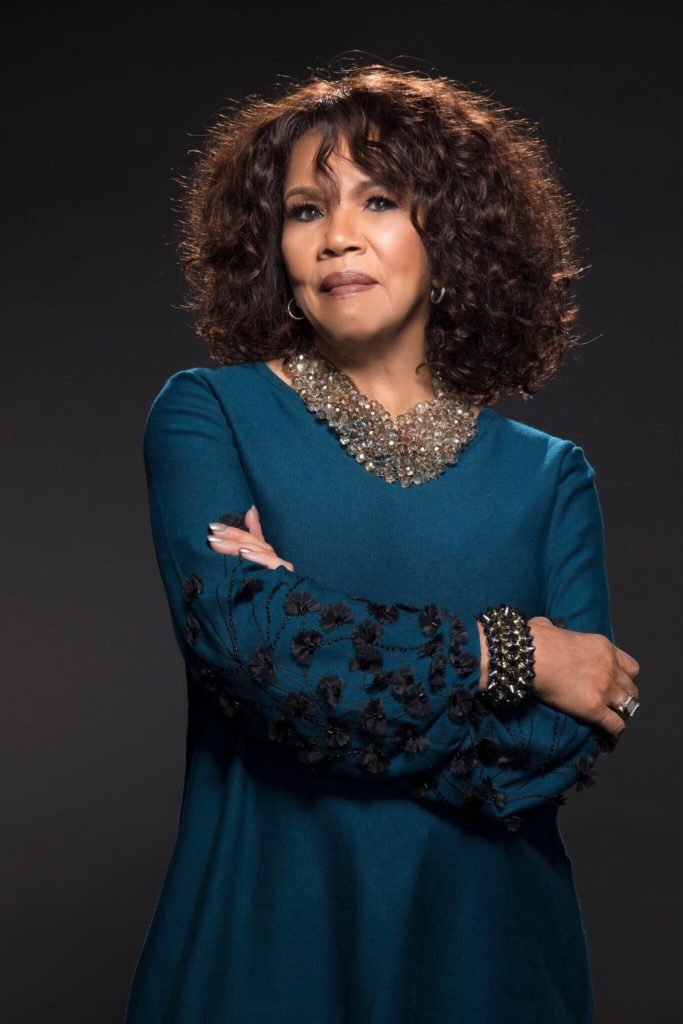 BB:   How are you doing during this Pandemic (writing songs, rehearsing, spending quality
time with family, etc.)?
Candi Staton:  I've been doing fine. I live way outside of Atlanta in a very rural area. I've got a couple of acres of land
and it's very quiet out here. Nobody is just hanging around this area (laughs). If they are out there, it's on
purpose. So, I've been doing a great job of social distancing because I'm so far away from everything
and everybody. I've been doing a lot of reading; songwriting and I play the piano to entertain myself. So,
that's what I've been doing. My children came over with their face masks and protective gear to spend time with me for Mother's Day… One weekend, I went to Memphis to see my husband, Henry. He lives there and has a business there.     
BB: So, your husband lives in Memphis and you live in Atlanta?
Candi Staton:  Yes, we have a long-distance marriage (laughs). It might sound strange to some people, but it works for
us. I have a big family of kids who live in Georgia and his extended family is there in Tennessee. I had a
house already and he had a house, so it's now like I've got two houses to call home.
When I was in my 20's, I probably would have been too insecure to trust my husband to be in another state but the great
thing about living 80 years is that you – hopefully – mature and become secure in the relationship that
you have. When I was going through my breast cancer surgery and recovery, Henry was right there with
me and helped me get through it all.
BB:   Were you ever inspired musically by someone who was not a musical Artist?
Candi Staton:     I don't think I've ever been asked that before. I can't think of anyone who was not musical who actually
influenced my music. However, my brother Sam had a wife named Ethel. When I was a pre-teenager,
she introduced my sister Maggie and I to Bishop Mattie Lou Jewell. Bishop Jewel was a very wealthy and
influential religious leader in the 1950s. She was friends with people like Dr. Mary Mcleod Bethune and
Paul Robeson. So, Ethel took us to this church service in Cleveland and Bishop Jewell was there. My
sister Maggie and I sang that night and the whole church was impressed with the big voices coming out
of these two little girls. Bishop Jewell decided to create the Jewell Gospel Trio around Maggie, myself,  and Bishop Jewell's granddaughter Naomi. She got us a record deal with Nashboro Records, and we
toured all over the USA with Sam Cooke & the Soul Stirrers, Rev. C. L. Franklin and his daughter Aretha,
The Staple Singers, Albertina Walker's Caravans, and all of the big gospel acts of the time.
Another non-musical person who encouraged me was my mother's best friend, Miss Eva Shelton. After I
left The Jewell Gospel Trio, I went back to Alabama to graduate from high school. I ended up getting
pregnant with my first son, Marcel. At that time I felt like my life was over because – in those days –
people treated girls who had children out of wedlock like they were dirt. I felt very self-conscious about
it, so I didn't go anywhere because I didn't want anybody talking about me. I would just sit on my
mama's porch and feel sorry for myself. Miss Eva used to tell me things like "I had a whole life ahead of
me and that I could be anything that I wanted to be." Her words did more to boost me and my ego than
anything. She'd come to see me almost every day and she'd say things like, "You ain't the first person to
ever have a baby out of wedlock, so stop feeling sorry for yourself." If she had not encouraged me to change my attitude, I would have never had the nerve to stand on a stage again. Those are two non-musical people who influenced me.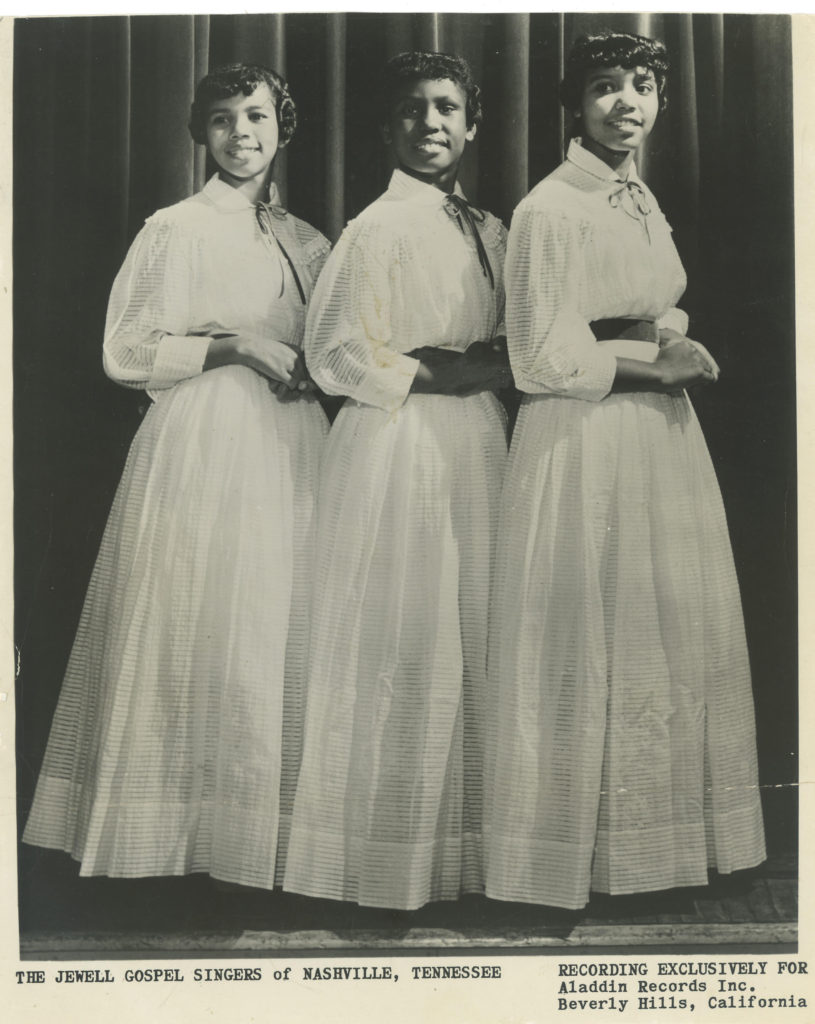 BB:      "You Got the Love" was a very big hit in the UK, how did that make you feel?
Candi Staton: "You Got the Love" was big all over the world – everywhere except the USA. That song has been remixed
so many times and sold so many millions of copies that I can't even keep up with it. It's considered a
dance classic in clubs all over the world – South Africa, Spain, the UK… You name it, so that made me
feel great. It hit the Top 10 on the UK Pop charts three different years with different remixes. That's
incredible! They take my same vocal a cappella tracks from the original 1985 recording session and a
new DJ remixes it and puts it out and it hits all over again. I've never seen anything like it but I'm proud
that the song and its inspiring message.
BB:    I recently read Faith and Tenacity are what kept you going in the industry after all these
years, how have you been able to survive all the changes in this business?
Candi Staton:  Yes, I do feel that way. When things are bad, it's my faith that sustains me and makes me believe that
things will get better and work out for me eventually. The music business can be a very heart-breaking
business. People are quick to say you are either too old or too something to be taken seriously and it's
even worse as a woman. There's a lot of ageism and sexism in the music world, as well as our culture.
Early in my career, I sang the songs that male producers and male-run labels wanted me to sing. It
was usually some song about begging some tired man not to leave me. When I started my own label, I
started singing songs that meant something to me. So, if the guy is a loser, I'll write a song about him
being a loser (laughs). Back in the day, they wouldn't let me bash a man because most of the DJs were
men and they wanted them to play my records. So, I'd sing those songs about how great their loving was
and how they can treat me any way they want to, and I won't ever leave (laughs). So, God has kept me in
my right mind through all of that and has allowed me to maintain a career.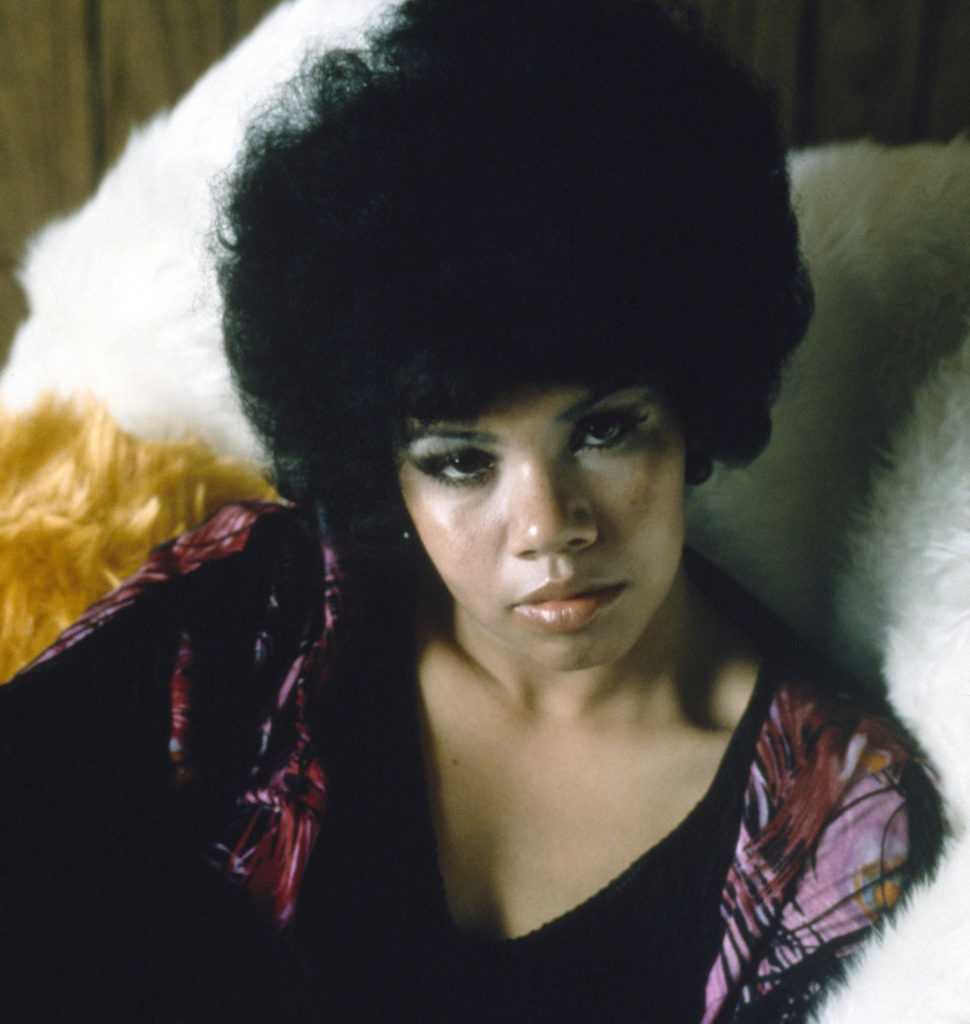 BB:  What is one thing you love about performing in the UK?
Candi Staton:  I love the respect they have for older artists or artists who really paved the way and paid the dues that
younger artists are now benefiting from. We had to go through segregation and all of that stuff so that
they wouldn't have to. If it wasn't for the United Kingdom, I wouldn't even have a career. They saved
my career 20 years ago when I couldn't get a gig here in America. Promoters either offered me peanuts
to work or just didn't call at all. The UK treated me well through all of that time. I've sung at some of the
biggest concerts all there and the biggest festivals with 50,000 people in front of me like at the
Glastonbury Festival which is one of the biggest. I was booked to do it on a mainstage this summer
before the coronavirus forced the promoters to postpone it until 2021. Some of the headliners this year
would have been Anita Baker, Paul McCartney, and Diana Ross. So, it's very nice to be among that caliber
of artists. However, I love that the UK saved my career and made me feel special when many in America
did not.
BB: Did any of your children go into music or sing background with you?
Candi Staton:    Yes, back in the 1970s when I was with Warner Bros. Records, three of my sons – Marcel, Marcus and
Terry played in my band. Later on, they all went into regular jobs except Marcus. Marcus became a top
drummer and he toured as a drummer with Peabo Bryson, Isaac Hayes, several of the Tyler Perry touring
musicals. Marcus has his own recording studio, The Cave, in Stone Mountain, Georgia. He's also
produced some of my gospel albums. He's working on a jazz album on himself right now. My daughter,
Cassandra has been running my record label – Beracah Records – since the 1990s. She handles all of my
contacts, runs our publishing companies and then, she also sings background vocals on some of my
records. My youngest son, Clarence Carter Jr. isn't involved in music at the moment even though he has
a great voice and his father is a legendary musician. My grandson, Brandon, likes club music and he's
developing into a very good producer.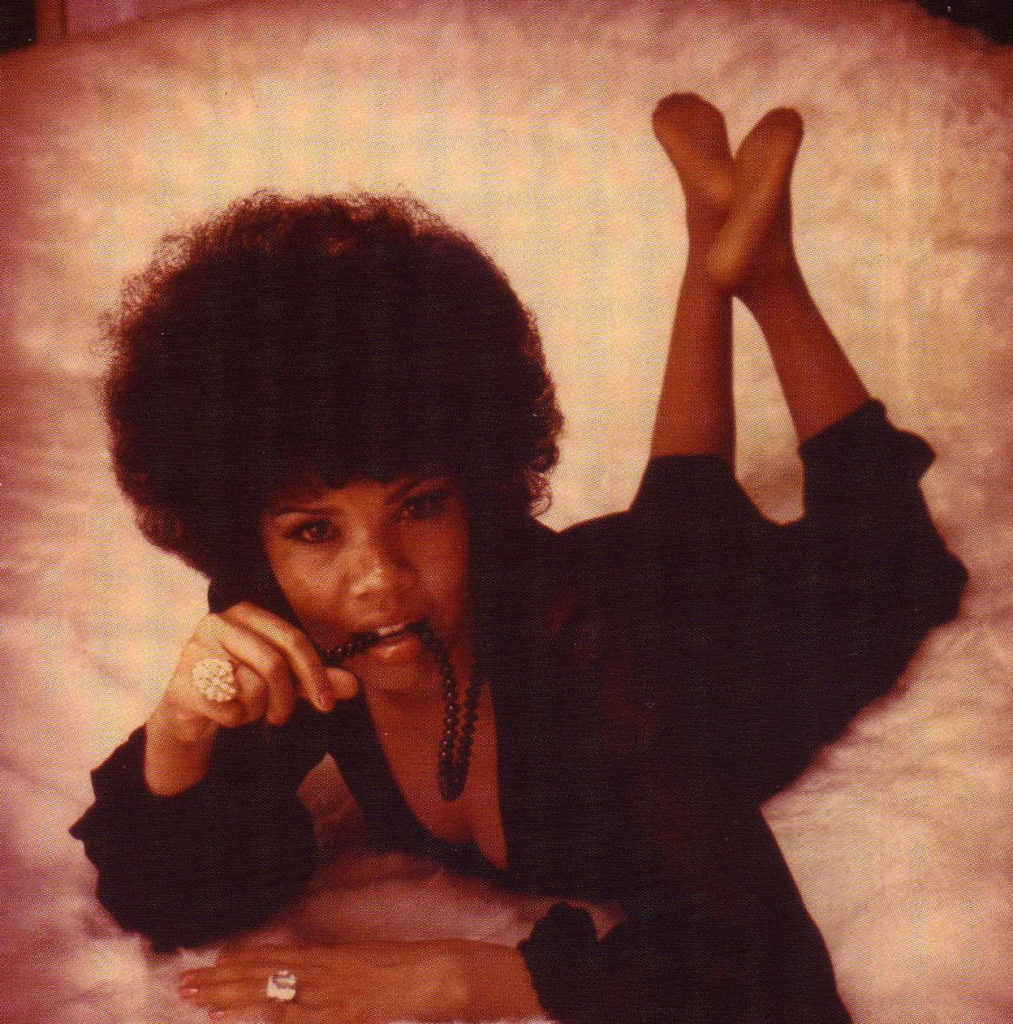 BB:  What is the best advice you've been given regarding your musical career from other musical
artists?
Candi Staton:  Oh, that's easy. When I first started out, Jerry Butler took me aside and taught me some stage etiquette
in the late 1960s. I had only been used to singing in churches and on gospel concert programs with the
Jewell Gospel Trio in the 1950s. So my stage presence was based on what we used to do to get the
crowd going in the gospel world. So, when I went on the road as an R&B artist, I had all these songs
about cheating men and stuff; but I was standing on stage with my eyes closed and I had my hands
clasped like I was praying (laughs). Jerry showed me how to work a regular crowd by opening my eyes,
making audience contact, flirting with the audience, and stuff like that.
BB:   What is your favorite Candi Staton song?
Candi Staton:   Hmm, my favorite song. I don't know. The most personal song is "Young Hearts Run Free" because the
writer – David Crawford – wrote it about me. We were in the studio in 1975 working on music and we
would have these lunch meetings to talk about songs and the direction I wanted to go. One day, I was
just feeling down and depressed. David asked me what was wrong. I told him I was having problems
with my third husband or who I thought was my third husband… It turns out we weren't legally married
after all but that's another story. He was running around, cheating on me, stealing money, and all those
usual crimes. The whole time to my surprise, David was taking notes and using those pieces of my life
to write "Young Hearts Run Free." The song is a message to the younger generation to not get caught up
in a bad relationship. Instead, let your young heart run free.
BB:  What do you want your followers and fans to remember about you?
Candi Staton:  At the moment, I want them to remember that I'm still here (laughs) and still making music. But, I would
want them to just remember that I was dedicated to my musical art and that I tried to make a
memorable contribution to music. Fortunately, I've been able to make songs that other people say are
classics in disco, house music, gospel, southern soul, and R&B too, so that's a pretty good legacy.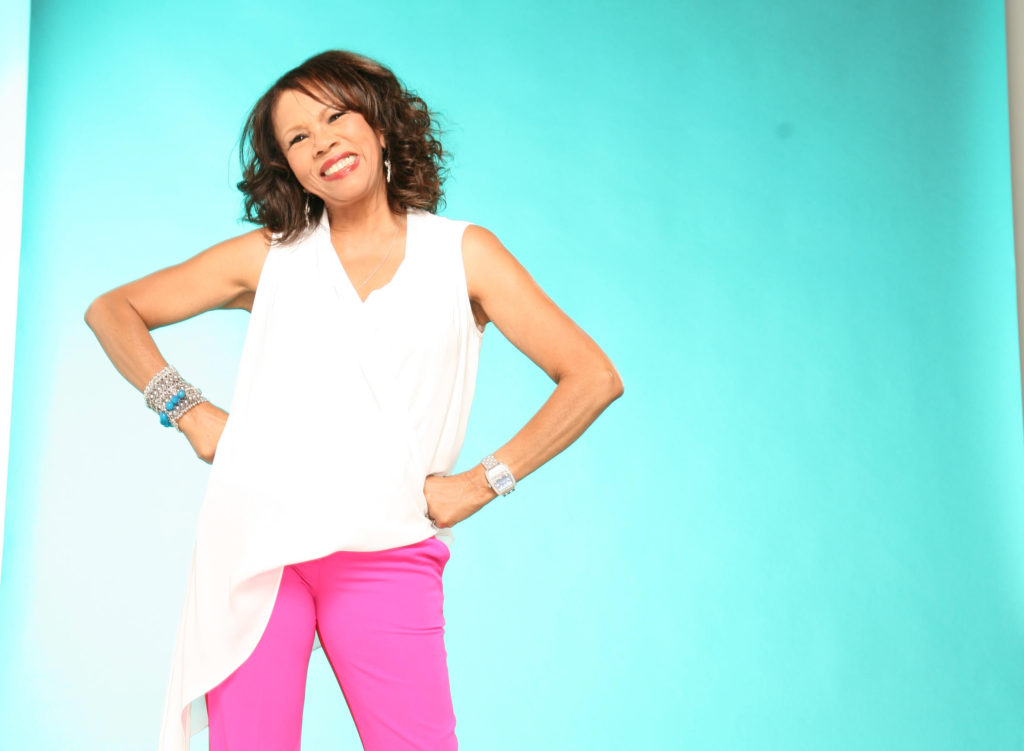 BB:  So, what's next for Candi Staton, (book, song, tour, etc.) tell us about it?
Candi Staton:   Well, as I mentioned before – because of the coronavirus, I'm in sort of a wait and see mode right now.
I was performing at the Chicago Blues Festival for the first time ever and that was canceled. All of that is
disappointing but at the same time, we have to look out for each other and practice social distancing
until this virus is just a bad memory. I have some collaborations in the works. The British group
Distortion has asked me to do a song that we were recording in London this summer but that's on hold. I
was able to do a song with Groove Armada before this pandemic hit and that will come out this year and
will be directed to the dance world. However, with clubs closed, I'm not sure how they will hear it.
Everything is so interconnected and interwoven. We may think we are islands, but we really are not.
We're all in this time together. I have three tracks that will be released separately this summer. "Just
Breathe" is an old school R&B song about casting off the bad times and embracing the good times. The
rapper Yo-Yo raps on that one and it releases June 19th. Then, later in the summer, I'll release other
songs. I've got remakes of songs like "Papa Was A Rolling Stone" and new songs like "Many Moods of
Love" and "Where Do We Go from Here"?  I'll be releasing them all separately as opposed to a full album
because the industry has become a singles world instead of an album one. I've had a lot of ups and
downs and would love for some movie producers to do a film based on my life. That would be great fun.
* This Friday 6/19  Ms. Candi Staton will be dropping a new song with an old school soul groove! It's called "Just Breathe" and it features Yo-Yo Fearless on a very cool rap. https://orcd.co/candistaton?fbclid=IwAR2oBaLvLFrAhHWWU1nmcO-JFtAngSGhgxWc_esFx4EFFKEgt8Sn4Wd5Glc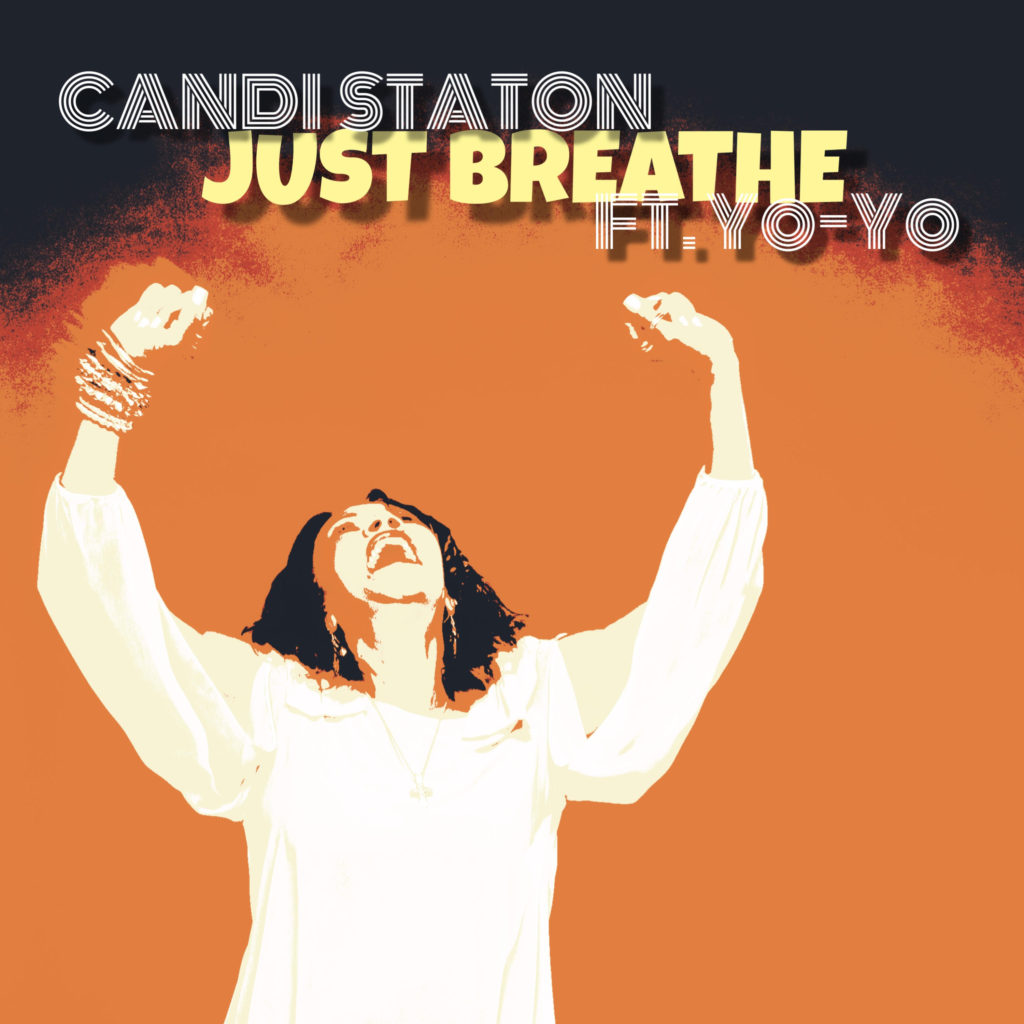 YOUNG HEARTS RUN FREE