Tall, handsome, and wisely warm, LaMonte McLemore is the founder of music legends The 5th Dimension. The male/female quintet's trailblazing Pop-Soul sound garnered 6 Grammy Awards, countless Gold and Platinum albums, and uplifted a generation with anthems like "Aquarius/Let the Sunshine In," "Up-Up and Away," and even the good-time groove of "Stoned Soul Picnic." Mr. McLemore's recent memoir, "From Hobo Flats to The 5th Dimension: A Life Fulfilled in Baseball, Photography, and Music" as told to Robert-Allan Arno was a bona fide literary hit.
In late September, "Mac" as he is known, suffered a mild stroke. He is making a steady recovery and along with his biographer, maintains a lively Facebook page with such exciting features as "LaMonte's Music Mondays," to keep thousands of still-dedicated fans uplifted, especially during these current times of global concern. A famed photographer known for JET magazine's Beauty of the Week feature for over 50 years, coupled with being The 5th Dimension's smooth bass singer for over 40 years, the cool and classy McLemore has a bountiful legacy of stories to tell. 
BackBeat R&B had the honor and pleasure of being granted this spotlight interview so we could get a picture of what Mr. Mclemore has been doing since his days with the fabulous 5th Dimension.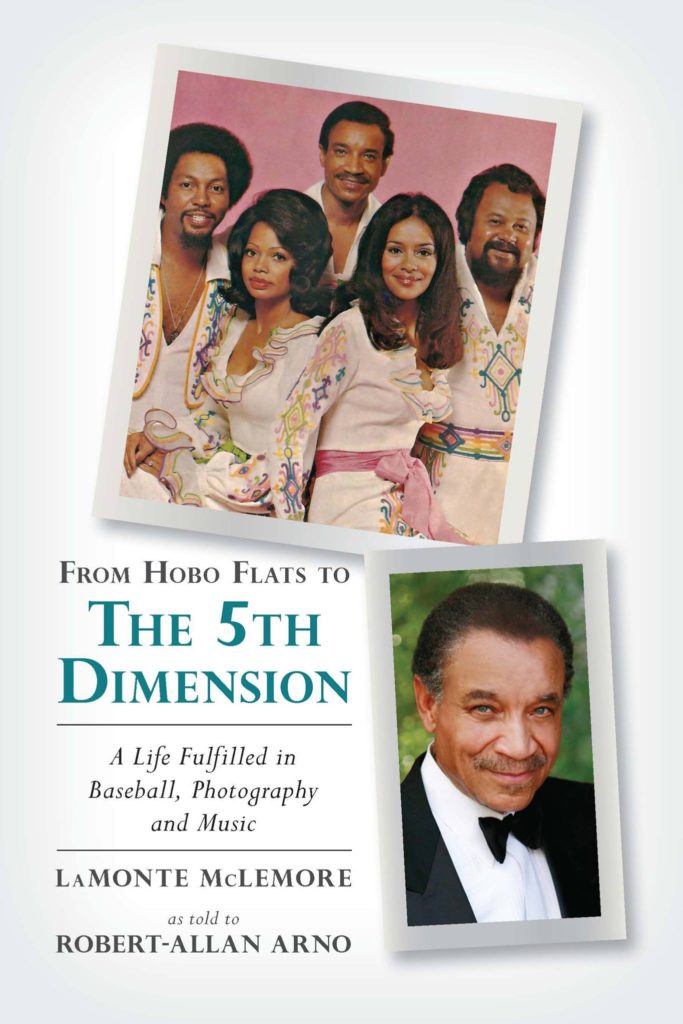 BB:     How did you come to join the 5th Dimension?
Mac:   I didn't. I formed The 5th Dimension! Previously, I was in a group that was Jazz-oriented called the Hi-Fi's. We were managed by none other than Ray Charles. Marilyn McCoo was in the group, so was Harry Elston and Floyd Butler (the latter two went on to form The Friends of Distinction). And a lady named Fritz Basket was also in the Hi-Fi's. One day I had a vision of a hipper group, and it was time to move on. Marilyn went my way and I eventually recruited my two friends from St. Louis, where I was also raised: Billy Davis, Jr. and Ron Townson. And I found Florence LaRue at the Miss Bronze California beauty pageant, she was the talent winner. The five of us, Marilyn, Florence, Billy, Ron, and I became the Versatiles in late '65. By 1967, we changed it to the perfect name for us, The 5th Dimension…and always with the number "5"…it looked better on album covers and marquees!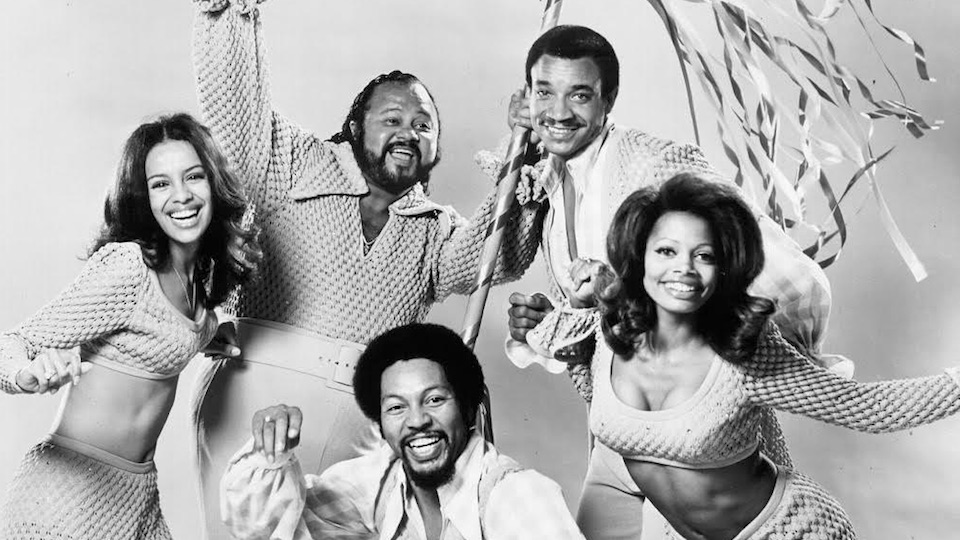 BB:    Who is your greatest musical inspiration?
Mac:   I was attracted to Doo-Wop street corner sounds early on. I also loved groups like The Dells and of course, The Temptations. But The 5th Dimension had its own unique sound called "Champagne Soul." I knew everyone in the group could sing individually but our one-of-a-kind, cohesive sound came about by accident. My instincts told me that was God's inspiration.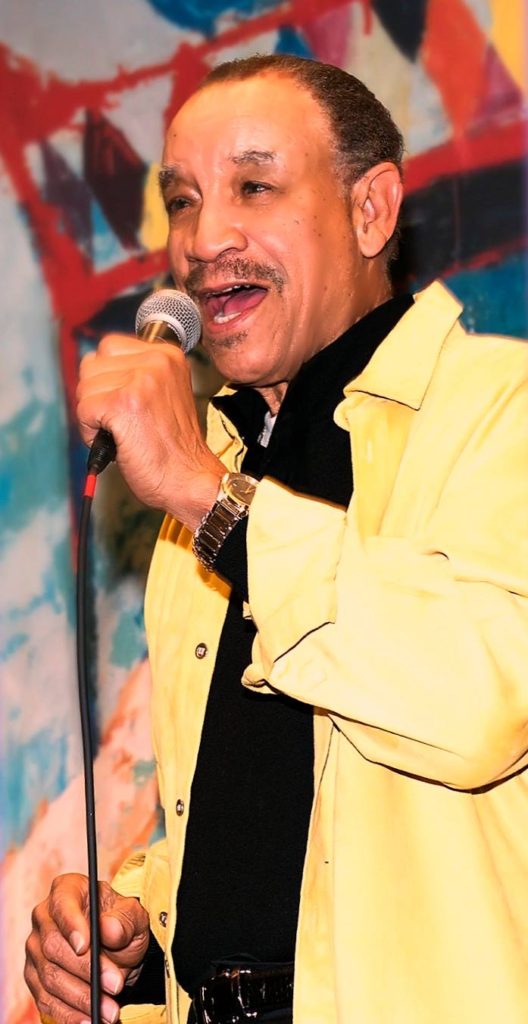 BB: What made you decide to pursue a career in music and do you play any instruments?
Mac:  My Grandma, a Cherokee Indian who couldn't read nor write was the wisest woman I knew…my muse. I write about this in my memoir, "From Hobo Flats to The 5th Dimension," that Grandma advised me as a child when I was feeling bored, to pick 3 things in life I wanted to attain…to think about them. Immediately, I answered I wanted to be a top photographer, even as a kid, I had a toy gun in my left holster, but a camera in the right. The other was wanting to become a pro baseball player, that was an early obsession of mine and I fulfilled that dream later on when I was asked to join the Dodgers farm system.  I had to contemplate the third. When I realized that pretty girls always fell for a good singer…I came up with music! I don't know how good I was…but I tried, probably harder than any of the other members of The 5th Dimension…it came more naturally to them. And no, I play no instruments, unless a baseball glove or camera count!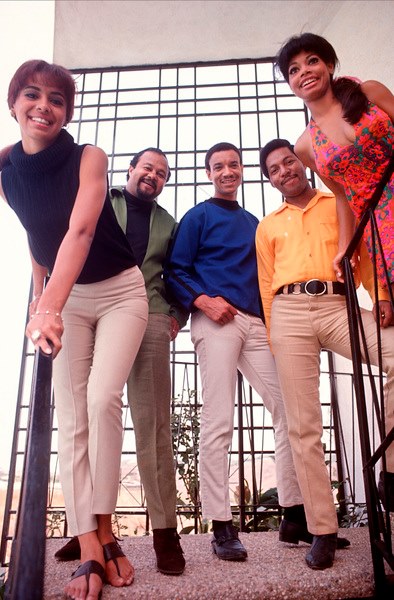 BB:   What kind of singer did you classify yourself as and did you ever think in your wildest dreams the 5th Dimension would become so famous?
Mac:  I will humbly say, I did know The 5th Dimension would become famous, again, it was a dream I had that convicted me to form The 5th Dimension…my life always works in manifesting my wildest dreams!  As noted, The 5th Dimension's sound was called "Champagne Soul," we were a perfect blend of Pop, Rhythm & Blues, Broadway, Torch, Gospel and even Light Opera. It's a good question you ask, and I'll say I'm a "Champagne Soul" singer…more specifically the bass of the group, but really higher than say, a Melvin Franklin of the Tempts. Some call me a "mellow bass."   
BB:   Why did you leave the 5th Dimension and are you in touch with any members of the group?
Mac:  After over 40 years with The 5th, I left because of severe back problems requiring surgery. As much as I hated to depart, it was time to spend quality time with my family and see the world in ways I couldn't while we were touring. Today, original member Florence LaRue tours to rave reviews with 4 other top professionals as The 5th Dimension. And the married team of Marilyn McCoo and Billy Davis, Jr. also tours to acclaim. We are all very dear friends, just like family. I'd like your readers to know that when I had a mild stroke in late September, Marilyn, Billy, and Florence couldn't have gotten to my bedside fast enough to cheer me and show their love in-person. Thankfully, I've been making a steady recovery and I want to acknowledge my fans for their literally thousands of prayerful good wishes.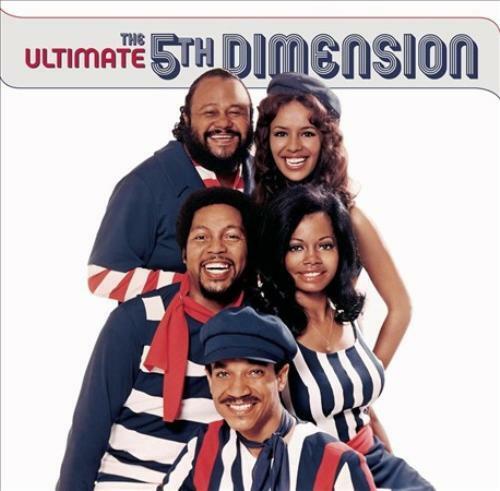 BB:   Did you ever write your own songs for the 5th Dimension?
Mac:  Absolutely. The fan-favorite, "A Love Like Ours" from our PORTRAIT album is my song. I even name a chapter of my memoir in honor of that compelling love song about a youthful couple who wants to be together but also wants their freedom. I also co-wrote "The Singer" on our LOVE'S LINES, ANGLES & RHYMES album, along with Elliot Willensky. Billy Davis, Jr. did a fabulous heart-wrenching solo with "The Singer." Gladys Knight & The Pips also covered it. Did you know our good friend, Frank Sinatra had highly considered recording it? I want to mention that I continue songwriting. Recently, my song "Cease Fire," a call for world peace, became what is known as a gone-viral hit. We had some nice attention too, with the funky Dance tune, "Fanny Fine" that I penned. I never stop songwriting!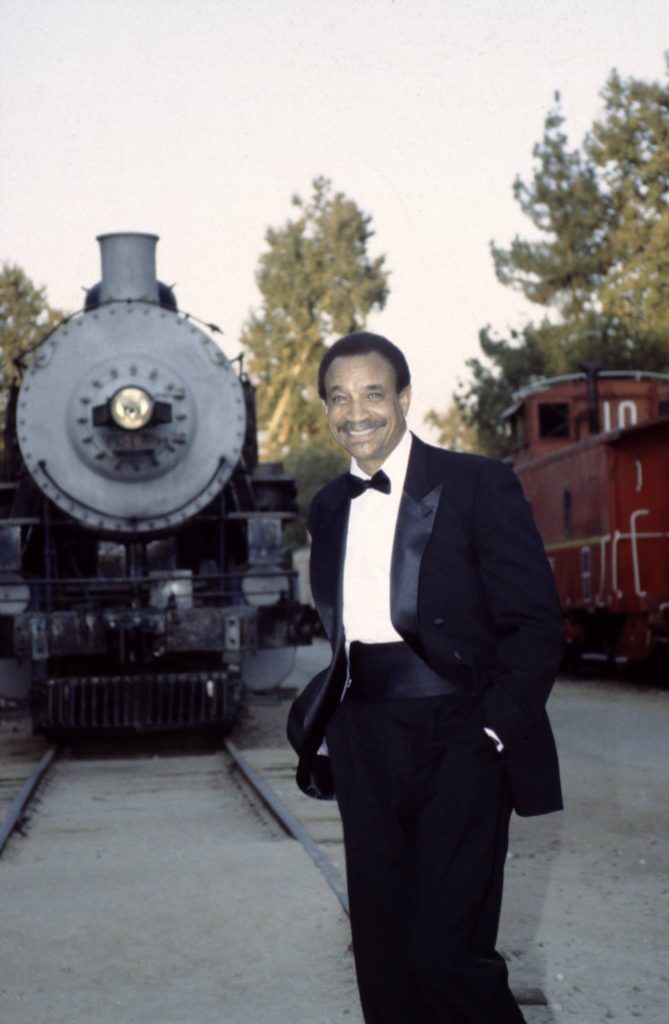 BB:   When did you leave the 5th Dimension and what have you been doing?
Mac:   I guess it's been about 10 years now, I always say, I may have retired, but I ain't no ways tired! A few years ago, my biographer Robert-Allan Arno and I wrote an autobiographical memoir I'm extremely proud of and it was a huge hit that still sells on Amazon. "From Hobo Flats to The 5th Dimension" is an inspirational story of how I came from nothing and wound up on the world stages singing for kings and queens and with Sinatra. We talk all about the music and the magic. I'll tell you, my family was so poor, I slept in a dresser drawer as a baby. I always say, "If I can do it, you can do it," that's my message. My lovely wife, Mieko and I travel the world. I was the premier freelance photographer for JET magazine's Beauty of the Week feature for over 50 years…I never stop taking photos of beautiful women and life's natural wonders. Playing softball is still a passion. As of this interview, between the pandemic we are going through and my continued recovery, some activities are temporarily curtailed, but there is always hope for a brighter day…and much more to do!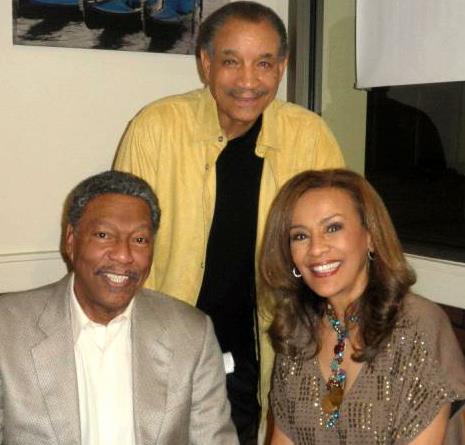 BB: What is your favorite and least favorite 5th Dimension song?
Mac: I always joke that the medley of "Aquarius/Let the Sunshine In" from Broadway's HAIR which was number one for six straight weeks in 1969, won The 5th Dimension 2 of our 6 Grammys and is basically an anthem for a generation is my fave…because it sold the most! Seriously, I love that one, and "Stoned Soul Picnic," written by the great Laura Nyro. "One Less Bell to Answer," by Burt Bacharach and Hal David is wonderful. And there's what I call "turntable hits" like "Black Patch," (also by Nyro) and "California Soul," written by Ashford and Simpson. We had some great writers, not to mention Jimmy Webb who wrote our signature tune, "Up-Up and Away." Our Grammy-winning producer Bones Howe had golden ears. And our vocal arranger, Bob Alcivar gave us unmatchable, complicated harmonies that we loved to tackle. The only thing I disliked is I wanted us to record more danceable music to release as singles.  And a Christmas album. We were so busy on the road or on TV, that we never got to certain things although our recordings were of utmost importance…one critic called them "patent leather perfect" and that was cool!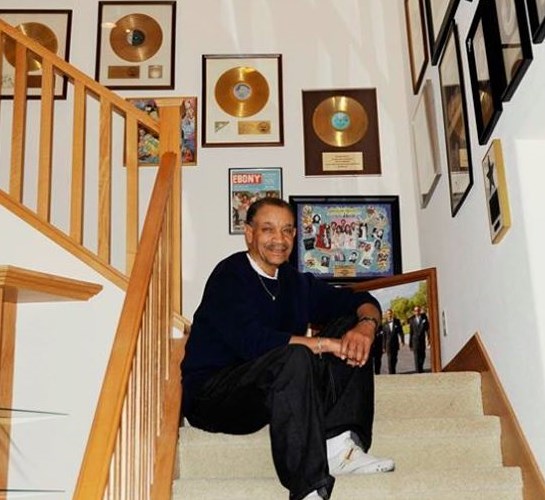 BB:   What do you want your fans to remember about you?
Mac:  To never give up on your dreams and to surround yourself with people who lift you. That's why our song "Up-Up and Away" is important to me, it's message is uplifting. Also, we are only in this world to help one another. I hope my fans know that I always wanted to make them smile in our recordings, stage shows, and my pretty famous joke-telling, too. I even have a joke book out, "Everybody Loves a Dirty Joke" but they're really good-natured and will tickle your funny bone. Right now on my lively Facebook page, my biographer and I are doing "LaMonte's Music Mondays"…featuring happy tunes from The 5th Dimension songbook and giving them a behind the scenes Q & A to go with each song. In times like these, I still wish to make people feel joy with our music.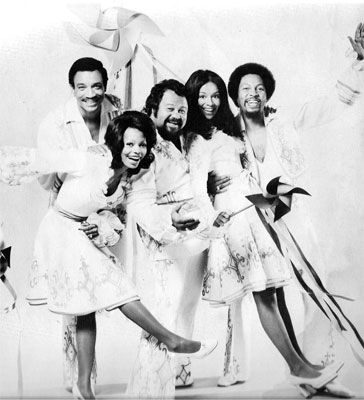 BB:   So, what's next for you and if you could change anything about the industry, what would it be?
Mac:  I always say, "If I wake up on this side of the dirt, I'm happy!" Every day is a new day, a new adventure. Even my mother, who is 105 "years young" and still sharp as a tack, subscribes to this! I have a new book project in mind with my ingenious biographer, Mr. Arno who is also the biographer of The Original 5th Dimension. It will be based on "LaMonte's Music Mondays" coupled with thoughts on my continued journey of recovery…keeping it all positive!
I have a coffee table book coming out soon featuring my various professional photos taken over the years of the iconic and lovely Jayne Kennedy. And I've been asked to script a Broadway play about The 5th Dimension…there is a story to tell. We united people during turbulent times of the late sixties and early seventies with our harmony and clean cut-image, and as African Americans, we were trailblazers and goodwill ambassadors, akin to the Supremes and Nat "King" Cole, before us. So what would I change about the industry? Nothing, I can only continue to contribute to it in my own unique way with the new projects mentioned and new songs to write. Every artist has a special contribution to make, that's why I still love to encourage my fans and friends who are also in the arts. Even a simple kind word goes a long way…I guess you could say, it's all up-up and away! And that's why I always say, "Right on!"
 Mr. McLemore's memoir, "From Hobo Flats to The 5th Dimension" is available at Amazon, here:   https://www.amazon.com/Hobo-Flats-5th-Dimension-Photography/dp/0692307362  
"UP UP AND AWAY"
* Photo Credits:  LaMonte Photography, The Arno 5th Legacy Collection, Mieko McLemore, and Ray Glover.