(Photo Credits by L. Barnes)
As a disco icon of the late seventies and eighties, Ms. Evelyn Champagne King continues to own her strong stage presence today as she did over 30 years ago.  Her performance this past weekend at the Saturday Night Summer Fever Festival in Farmingville, New York was truly perfect. She brought the crowd to their feet as she opened with her greatest and very recognizable songs.
From "Shame" to  "I'm In Love" and others, Ms. King brought many of the patrons back to a good place in their lives. As one patron said to me, "I feel like I 've been transported back in time to when I attended one of her concerts in the early '80s. 
On the stage was an Artists who merged from the disco era with the energy of a 20-year-old.  Her music is fresh today as it was 30 years ago, taking the audience back to how she was discovered while working in a restroom at Philly International Records by record producer Theodore.T. Life. He told the young Evelyn he would make her a star, the rest is history. She continues to create great music and still maintains a fan base for all age groups and remains a  favorite artist of the late '70s and '80s.                   (Photo credits by L.Barnes)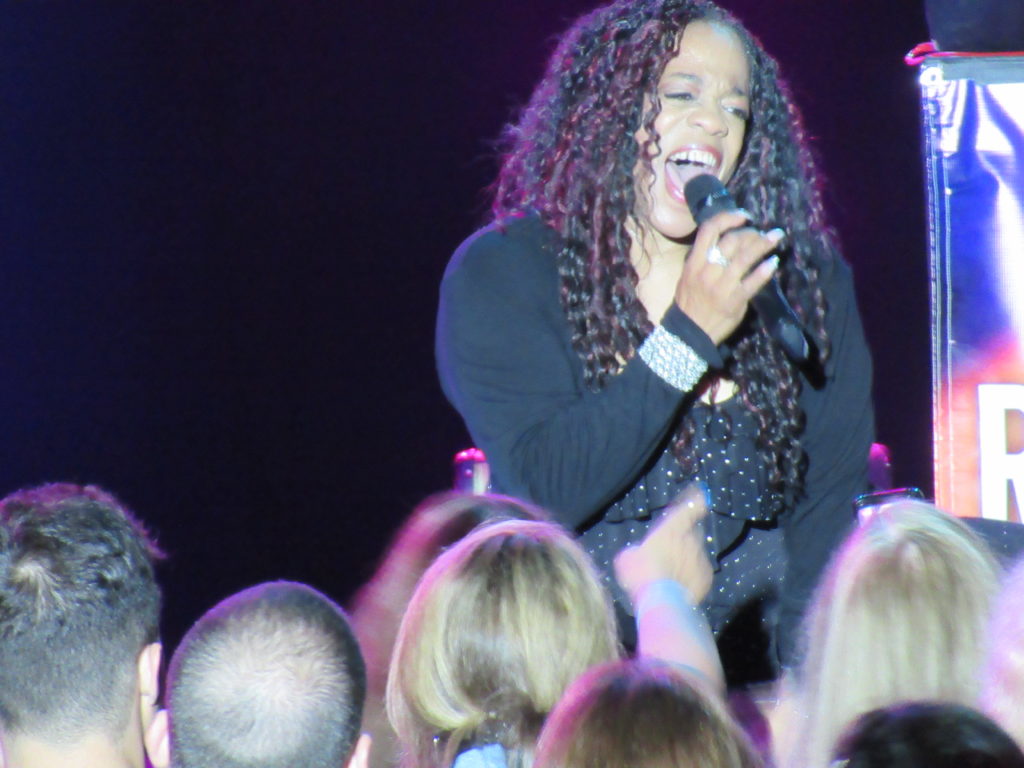 "Smooth Talk" her 1977 Debut album, included 3 of her hit songs "Shame", "I Don't Know If It's Right" and "I'm In Love." was a trans-Atlantic dance hit which made the top 40 as well as the Billboard Hot 100 and reaching #9.  All of those songs marked the beginning of the groove era and the emergence of the disco period. 
(Photo Credits by L.Barnes)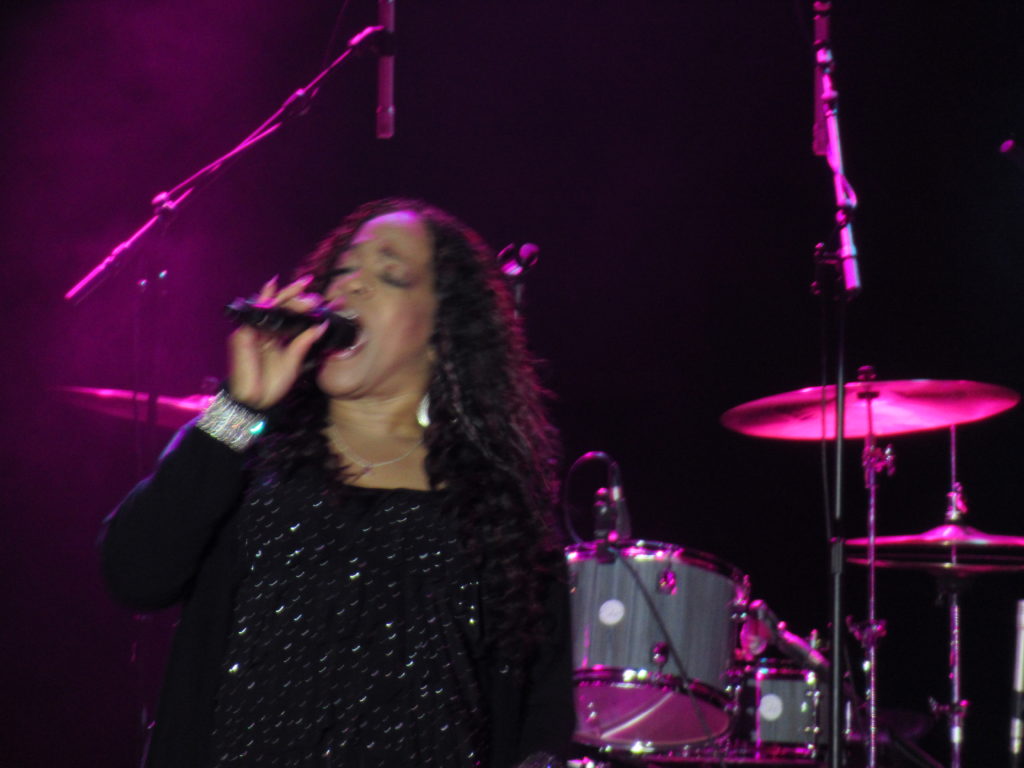 Because of her music contribution,  Evelyn Champagne King will never be written out of music history, her music is so uplifting, her voice so incredibly powerful, she will continue to reinvent herself and be imitated on dance floors, stages and in homes of her fans all over the world.   
If you wish to read more about her, check out an interview with BackBeat R&B  and here's a link to her  Tour Dates
(Photo Credits by L. Barnes)